Main Street Entrepreneurs Accelerator Program
The Main Street Entrepreneurs Accelerator (MSEA) program is a training and pitch competition for student entrepreneurs and small-business owners in Wake County, aimed at accelerating business growth. Made possible by Conlon Venture Fund and Wells Fargo, the program's goal is to reduce barriers and provide education so that entrepreneurs achieve greater, more sustainable success with their existing businesses.
Wake County small-business owners, entrepreneurs and student entrepreneurs can pitch for awards to help accelerate their business growth.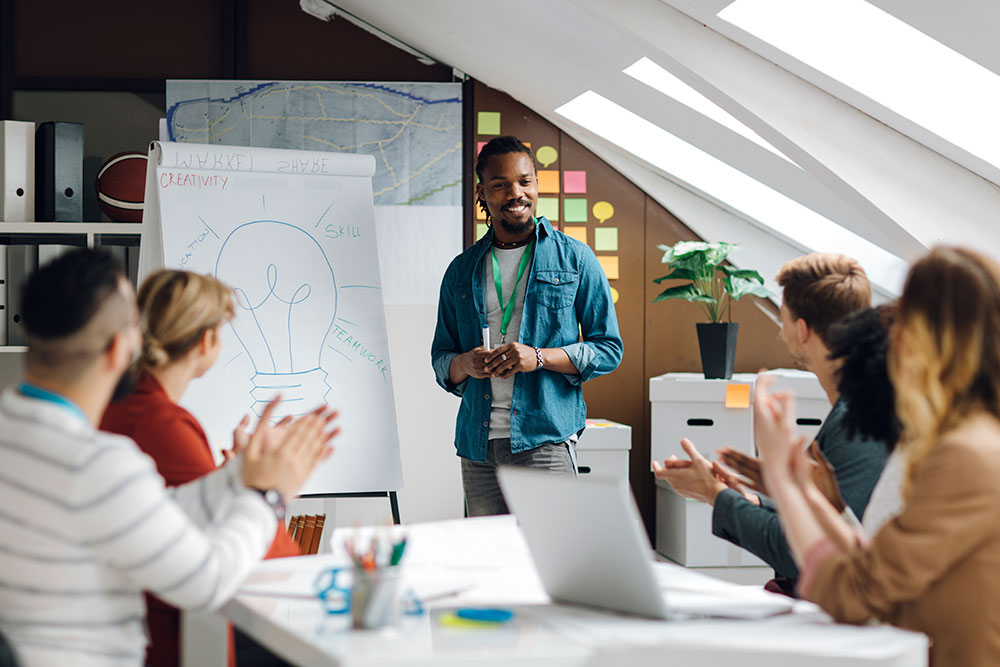 Program details
Individuals interested in being invited to pitch their business must meet the requirements and must register and attend all announced training sessions. Those who attend all sessions with a demonstrated understanding of their business will be invited to attend the pitch prep workshop. Once business owners have attended all workshops and completed the homework, their pitch and business financials, they will receive an invitation to confirm their eligibility and attend the pitch workshop. Qualified businesses will then be invited to pitch.
The next program is planned for spring 2023.
Eligibility
This program is open to Wake Tech, Shaw University and Saint Augustine's University students, as well as Wake County small-business owners who meet the following requirements:
Student entrepreneurs: 
Must be enrolled in Wake Tech, Shaw University or Saint Augustine's University
Must be enrolled in Entrepreneurship for Skilled Trades and Professionals
Must have demonstrated commitment to a business or business idea by documenting what they have done to start or build the business
Wake County for-profit small-business owners and entrepreneurs:
Must be currently enrolled in or have successfully completed LaunchWakeCounty
Persons in Family/Household
Federal Poverty Guideline
Household Income Equal to or Less than this Column
Three-week program schedule
Individuals interested in being invited to pitch their businesses must meet the above requirements and must register and attend all five training sessions.
Pitch competition details 
Those who complete the following requirements will be eligible to receive an invitation to the pitch workshop and pitch competition:
Attend all training sessions and complete all homework. Register using the provided instructions.
Meet one-on-one with a Small Business Center counselor. Participants will be given instructions on how to meet with a counselor during the program.
Complete and submit a practice pitch video. Participants will be given instructions for video submission during the program.
Provide a 1099 form prior to the pitch. Eligible participants will be asked for the form if awarded funds.
Award requirements
Award recipients may use award funds for designated purposes, including the following: 
Attorney fees
Inventory or capital equipment purchases
Tools and software
Marketing
Physical space rent or lease
Supplemental human resources
Recipients must prepare two bi-monthly impact documents detailing how funds were spent and meet with an SBC counselor two months and four months after receipt of the award.