Free Business Counseling Services
Wake Tech Entrepreneurship & Small Business Center offers free, one-on-one business assistance through counseling, coaching and mentorship. Counselors provide a personal approach to help you start your business in the Wake County area. We want to provide support at your pace, helping you build your business, create a marketing plan, review available small-business grants and more.
We work with small businesses in every industry. Some of our clients are solo entrepreneurs or single-member LLCs, while others have 25 or fewer employees. To become a counseling client, use the two-step process outlined below.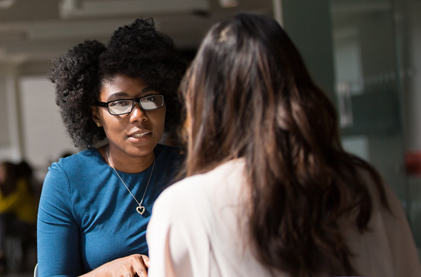 New or potential clients
If you have never worked with our counselors before, you must first complete a brief request form. Submit the required information to tell us about your business plans and how we can help. Once received, our team will reach out to provide additional details on how we can best serve the needs you mentioned in your request form.
Frequently asked questions