Contact Information for LGBTQ Students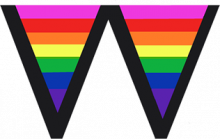 Faculty and staff members have pledged to support LGBTQ students and their allies at Wake Tech. Look for this Safe Space sign on campuses.
Campus Police are available to protect and serve faculty, staff and students. For minor incidents and to request non-emergency services, call 919-866-5911 or email [email protected].
Title IX of the Education Amendments of 1972 states: "No person in the United States shall, on the basis of sex, be excluded from participation in, be denied the benefits of, or be subjected to discrimination under any education program or activity receiving Federal financial assistance."
--Legal Citation: Title IX of the Education Amendments of 1972, and its implementing regulation at 34 C.F.R. Part 106 (Title IX)