Wake Tech offers a variety of world languages, with levels from beginner to advanced. Friendly teachers, small class sizes and online learning options make getting started easier than ever.
Classes are available for the following languages:
Spanish
French
Italian
German
Chinese
Korean
Portuguese
Russian
Arabic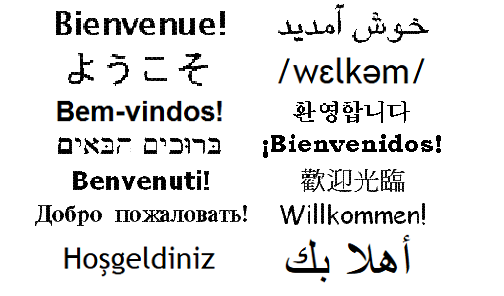 Looking for a private class for your group? We can tailor our courses to meet the unique needs of your business, church, civic or social group.
For more information, email [email protected].
Course details and registration information
Click on a button to find out what classes Wake Tech offers in each language and how to sign up.
Portuguese Beginning Part 1
CSP-4000JX2
Discover a fun and interactive introduction to basic components of the Portuguese language. Content includes grammar and vocabulary for handling social situations such as introductions, ordering in a restaurant, checking into a hotel, and more. Successful completion of thi...
Portuguese Beginning Part 2
CSP-4000JY2
Part 2 in this series offers fun, interactive lessons to help you build confidence and fluency in Portuguese. You'll learn how to communicate in social situations - describing activities, making plans, and expressing feelings and preferences. You'll also learn verb tenses fo...
First
|
Previous
| 1
Next
|
Last
Frequently asked questions