Wake Tech offers a variety of world languages, with levels from beginner to advanced. Friendly teachers, small class sizes and online learning options make getting started easier than ever.
Classes are available for the following languages:
Spanish
French
Italian
German
Korean
Russian
Arabic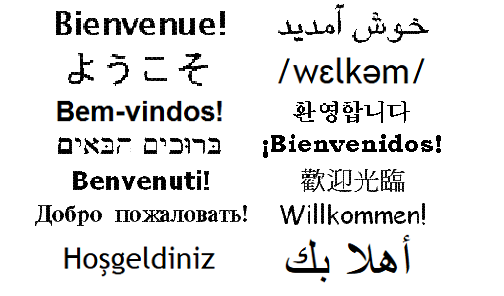 Looking for a private class for your group? We can tailor our courses to meet the unique needs of your business, church, civic or social group.
For more information, email [email protected].
Course details and registration information
Click on a button to find out what classes Wake Tech offers in each language and how to sign up.
Essential Spanish 1
FLI-3717AU2
1 available classes
Start learning Spanish - grammar, vocabulary, and culture - in this fun and engaging course, the first in a comprehensive five-part series. No previous Spanish instruction needed! You'll learn expressions for getting acquainted with others in social situations, and talking a...
Essential Spanish 2
FLI-3717AT2
1 available classes
This course, the second in a comprehensive, five-part series, provides a strong foundation in Spanish grammar and vocabulary. You'll build confidence for engaging in spoken and written Spanish. The course requires completion of homework assignments, participation in class, a...
Essential Spanish Intensive
FLI-3701D2
2 available classes
This year-long, intensive course is for the serious student who is motivated to become fluent in Spanish. It combines all five levels of the popular Essential Spanish series into a twice-weekly class and includes opportunities for practice and interaction with the instructor...
Instant Italian
FLI-3718AE
1 available classes
Learn how to express yourself in Italian! In this course, you'll read, hear, and practice dialogues using everyday words and learn to communicate in a variety of settings. By the end of the second lesson, you will know the Italian alphabet, phonetics and pronunciation, forms...
Introduction to Korean III
CSP-4000KC2
1 available classes
With engaging lessons and ample opportunity for practice, this third course in the Introduction to Korean series will help you achieve conversational and cultural fluency. The course includes additional instruction and practice with grammar and syntax as well as authentic li...
Introduction to Korean Part II
CSP-4000BG2
1 available classes
Take your Korean language skill to the next level with this second in the Introduction to Korean series. Interesting and engaging lessons give you the tools you need to improve your ability to read, write, speak, and listen. Learn specific language functions through dialog...
Italian Beginning Part 3
FLI-3718C2
1 available classes
Ready to learn more Italian? This next level of the Italian Beginning series is designed to help students progress toward their language goals as they acquire more vocabulary, grammar, and knowledge of Italian culture. Students will learn commonly used expressions and more...
Italian Beginning Part 5
FLI-3718F2
1 available classes
Ready to learn even more Italian? This next level of the Italian Beginning series presents more vocabulary and grammar as well as Italian culture and customs. You'll be able to use common expressions and more complex grammar structures suitable for travel, business, or perso...
Arabic Foundations
FLI-3719A3
This general, basic course in the Arabic language sets students on the right track toward reading, writing, and speaking Arabic. It will address Arabic grammar, vocabulary, and basic rules for communication in Arabic culture in an immersion environment.
Arabic Foundations Part 2
FLI-3719A2
Master the fundamentals of Arabic with part two of this series. This course, for those already familiar with some Arabic, will help you master letter-sound correspondences, basic grammar, sentence construction, and social communication skills. Learn how to converse about fam...
Frequently asked questions