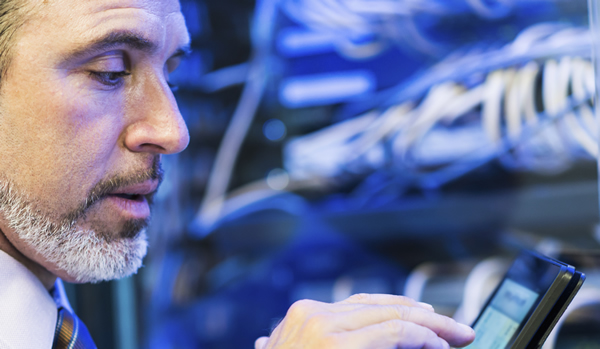 Wake Tech delivers basic and advanced technology training through non-degree IT courses so you can learn a new skill or earn an industry-recognized credential to level up to your next job. 
Many non-degree IT courses align with Wake Tech's IT degree programs, which means you can still earn college credits for some "non-degree" courses if you enroll in a qualifying degree program.
Course details and registration information
AWS Certified Solutions Architect Associate
NET-3100P2
1 available classes
Gain a foundational understanding of cloud computing, essential AWS Cloud services, and security concepts. In this course you'll explore the Amazon Virtual Private Cloud and AWS storage and compute services design, review IAM policies, and demonstrate the ability to design,...
Bookkeeping: Intuit QuickBooks Certified User Online
ACC-3150F2
1 available classes
Participants with little to no familiarity with QuickBooks will become proficient in using the Intuit accounting software. Course topics will begin with bookkeeping basics and progress to activities using QuickBooks Online, such as administration, transactions, journal entri...
Certified Bookkeeper AIPB Using Intuit QuickBooks Online
ACC-3107B1
1 available classes
Individuals with functional bookkeeping skills or those who have finished a basic accounting or bookkeeping course will be prepared to become nationally Certified Bookkeepers, as recognized by the American Institute of Professional Bookkeepers (AIPB). Participants will apply...
Cisco Certified Network Associate CCNA 200-301
NET-3100N2
1 available classes
This course is intended for participants who have completed CompTIA Network or those with equivalent experience who want to expand or certify their knowledge and skills. Topics covered will include network fundamentals, network access, IP connectivity, IP services, security...
Computer Technology Basics for Digital Literacy
CIS-3100L2
1 available classes
Course participants with little to no experience using computers will learn the basics. Instruction will focus on learning concepts and navigating computers, devices, and the Internet. By the end of the course, students will have understood computing hardware and software pr...
IT Support Technician
CTS-3255A2
4 available classes
This integrated course helps students gain a broader understanding of IT foundations. As the course advances, course participants are expected to become proven problem solvers capable of managing important IT support jobs and understanding technologies such as networking, se...
Microsoft Office 365/Office 2019 for Office Administration
OST-3100R2
2 available classes
Learn the technology skills for administrative office work – jobs that are in high demand by local employers! This bundled course will show you how to use Microsoft Office applications, including Word, Excel, PowerPoint, and Outlook to perform essential administrative tasks....
Network Technician
NET-3100O2
2 available classes
Gain technical skills and obtain industry certification; increase your employability and become workforce-ready! This course bundles LPI Linux Essentials, CompTIA Network , and CompTIA Security . In Linux Essentials, you'll learn the most popular open-source workplace applic...
Software Developer Using Python
CSC-3110EH2
2 available classes
This program bundles a series of three courses, including SQL databases, Introduction to Python, and Software Development Using Python. Course instruction will include both technical and employability skills training to prepare participants for workforce readiness or indust...
Adobe After Effects CC
SEF-3001JU2
This software program, widely used in television and film to create motion graphics and special effects, allows users to create video, online content, and presentations. This course will show participants how to use basic animation, use 3D images, and apply advanced editing...