Wake Tech offers a variety of world languages, with levels from beginner to advanced. Friendly teachers, small class sizes and online learning options make getting started easier than ever.
Classes are available for the following languages:
Spanish
French
Italian
German
Chinese
Korean
Portuguese
Russian
Arabic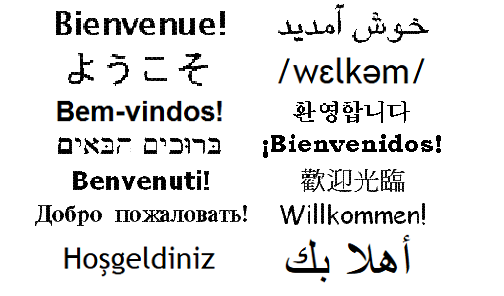 Looking for a private class for your group? We can tailor our courses to meet the unique needs of your business, church, civic or social group.
For more information, email [email protected].
Course details and registration information
Click on a button to find out what classes Wake Tech offers in each language and how to sign up.
Intermediate Conversational Spanish II
FLI-3717AY2
Ready for the next steps in Spanish conversation? For students who have had experience with Spanish conversation in classroom or social settings, this course will help take you to the next level. Improve your listening and speaking ability and acquire the vocabulary and gram...
Introduction to Korean
CSP-4000AS2
Are you ready to join over 80 million people already speaking Korean? This beginner's course is for those who have never studied Korean – or have studied it in the past but not retained it. Focus on reading and writing the language, grammar, syntax, and effective communicati...
Introduction to Korean III
CSP-4000KC2
With engaging lessons and ample opportunity for practice, this third course in the Introduction to Korean series will help you achieve conversational and cultural fluency. The course includes additional instruction and practice with grammar and syntax as well as authentic li...
Introduction to Korean IV
CSP-4000KB2
Develop intermediate-level skills in speaking, listening, reading, and writing in the Korean language. This course includes real-life conversations, writing assignments, and Korean television programs. Upon completion, students will be able to converse, read newspapers, and...
Introduction to Korean Part II
CSP-4000BG2
Take your Korean language skill to the next level with this second in the Introduction to Korean series. Interesting and engaging lessons give you the tools you need to improve your ability to read, write, speak, and listen. Learn specific language functions through dialog...
Italian Beginning Part 3
FLI-3718C2
Ready to learn more Italian? This next level of the Italian Beginning series is designed to help students progress toward their language goals as they acquire more vocabulary, grammar, and knowledge of Italian culture. Students will learn commonly used expressions and more...
Italian Conversation
FLI-3718E2
Develop conversation skills with practice - in group discussions, dialogues, oral presentations, and role plays. This course emphasizes practical language, idiomatic expressions, and cultural context and is designed to build conversational fluency beyond the basic level. It...
Italian Language and Culture in TV and Film
FLI-3718G2
Watching television programs and movies in Italian is an excellent way to learn grammar and the subtleties of language that are often missing in traditional textbook-based courses. Whether you're learning Italian for business, travel, or personal enrichment, this course will...
Korean Conversation
CSP-4000CE2
This interactive, intermediate-level course includes lessons on speaking, reading, writing, and listening, with guidance from Korean drama and film as well as the course textbook. The emphasis is on practical, everyday Korean language. Students are expected to listen activel...
Memorization and Note-Taking Techniques for Interpreters
FLI-3700B7
Qualified interpreters and translators are in high demand, and the field is growing. This course provides training and practice in memorization and note-taking techniques, which are tremendous assets in Consecutive Interpreting (CI).
Frequently asked questions