Non-degree Cosmetology School
Learn the art of cosmetology in Wake Tech's streamlined, non-degree School of Cosmetology program. Prepare yourself to be workforce ready by focusing solely on hands-on training and preparing for the North Carolina Board of Cosmetic Art Examiners certification exam.
Industry-recognized credential: North Carolina Board of Cosmetic Arts
Complete course in: 18 months or less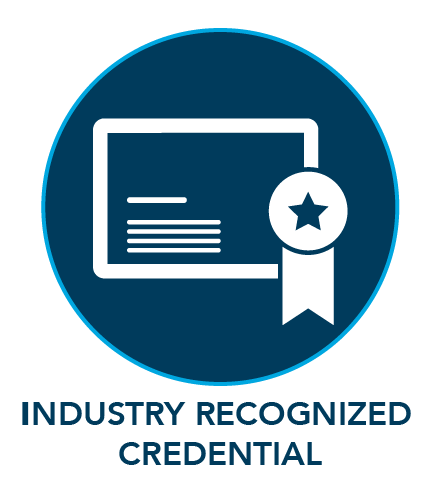 Financial assistance available
Don't have enough money to pay for a course? Right now, Wake Tech's Propel program offers scholarships that cover the cost of registration, fees, books, course-specific supplies and credentialing exams.
NOTE: Scholarship applications are currently closed and will reopen July 1.
Course details and registration information
Bilingual Continuing Education Cosmetology I Introduction
COS-3201I7
Este curso introduce conceptos básicos de la cosmetología, incluyendo el imagen profesional, sanidad (o higiene), bacteriología, anatomía, champú, relajación, ética y la manicura. Otros temas relacionados serán introducidos como son las prácticas fundamentales de los servici...
Continuing Education Cosmetology I Introduction
COS-3201T7
Become a licensed Cosmetologist – our simulated school salon will be your classroom! This introductory course (the first of a four-part series) covers basic cosmetology concepts and provides the theory and basic practical beginning portion of your training. You'll learn abou...
Continuing Education Cosmetology II - Intermediate
COS-3201F7
This course covers more comprehensive cosmetology concepts, such as skin and nail theory to include the study of diseases and disorders of the skin and nails, basic chemistry, electricity, haircutting and hair coloring. To simulate a salon environment, the course includes ha...
Continuing Education Cosmetology III - Advanced
COS-3201X7
In this course, students will learn theory and gain practical experience in all the services offered in a cosmetic arts salon: hair cutting, styling, coloring, braiding, and shampooing; skin care; infection control; sanitation; customer service; product knowledge; and salon...
Continuing Education Cosmetology IV - Advanced
COS-3201Z7
The Wake Tech School of Cosmetology provides students with a fast-track to the workforce and prepares them for the NC State Board of Cosmetic Arts Examination. This course offers training and contact hours to fulfill licensure requirements in accordance with the board (minim...
Natural Hair Specialist
COS-3104C7
This 348-hour course teaches students how to care for natural hair without using hair color, perms, relaxers, or other chemicals. The course includes styling techniques such as braiding, twisting, wrapping, extending, and locking natural hair. It also covers bacteriology and...
Pathways to Get Paid Doing Natural Hair
HRD-3004CA2
The care of natural hair has become a billion-dollar industry – with unlimited career opportunities! Learn about the income potential in styling natural hair, using a variety of techniques such as braids, locs, and protective styles. The course also covers the soft skills ne...
First
|
Previous
| 1
Next
|
Last