BioWork Process Technician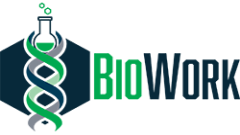 BioWork is a 136-hour non-credit certificate course (Workforce Continuing Education) that can lead to an entry-level position as a process technician.
Continuing Education Units (CEUs) are awarded for this course.  BioWork is intended for high school graduates, for those in manufacturing industries who have lost their job, and for those who would like to start a new career. 
To learn more about the BioWork Program or learn how to start the registration process, click on the BioNetwork online BioWork information website button below.
Financial Assistance Available!

You may qualify for a scholarship through the WakeWorks Propel program!
"Of all the teachers and courses I've taken, I would say that Bio Work impacted my life the most. I went from minimum wage to making a great living surrounded by people who actually enjoy coming to work for a company that actually cares."
-Ryan Kennedy, Merck employee
---
2021 BioWork Information Sessions
Entry into the BioWork Program
BioWork Information Sessions have changed to a generic online BioWork information session followed by shorter onsite information sessions in which specific college requirements will be explained and placement tests will be given.  This online BioWork information session is now functional, please go to the top of this webpage to the online information session button to first complete the online information session.
You must complete the online BioWork information session, attend an onsite BioWork information session, take a series of free placement tests, and pass those tests before entry into the BioWork Program. All prospective BioWork students at Wake Technical Community College must take and pass these placement tests regardless of previous college degree, previous college course work, or present student status. The placement tests will be given at the beginning of the onsite information sessions.  The onsite information sessions take approximately three hours to complete. 
Please arrive at least 15 minutes before the start time of the session.  You will need to wear a mask before entering the building and you must provide your own mask. We will have a team onsite to do COVID-19 related health screening before you are allowed to enter the testing room. Testing will begin promptly at the times listed below.  If you come late, you will not be allowed to attend.
Due to recent COVID-19 restrictions put in place by the CDC and the NC Governor, the capacity of the information / placement test sessions has been reduced.  If meeting restrictions are loosened in the future, this capacity number will be increased.
Information Sessions  (including placement testing) for BioWork Courses
Our Summer 2021 BioWork classes are full.  We will resume Information / Placement test sessions in June 2021 to recruit for the Fall 2021 BioWork classes.
After new information sessions are posted, you must make reservations to attend one of these information / placement test sessions, see special instructions below.  If you just show up without making reservations, you will not be allowed to attend
The above onsite information sessions will be held at the Western Wake campus - 3434 Kildaire Farm Rd., Cary, NC
Special instruction related to COVID-19 epidemic.
Under current COVID-19 conditions, after information sessions have been scheduled and posted on this website, you must first register by sending me an email that states which information session you want to attend.  
To register for an upcoming information / placement test session, your email must contain the following information:
1. Which session you wish to attend
2. Your full legal name
3. A telephone number at which you can be reached
4. Your email address
Sending me this email does not guarantee a space in the information session.  The number of participants allowed will depend on current COVID-19 conditions and which room is being used.  Those emails first received will placed at the top of the list.  My email is listed at the bottom of this website.  If there is room for you at one of these information / placement test sessions, I will send you an email confirming your space and giving you specific instructions for preparing for the COVID-19 related requirements. 
If you  just show up on the day or evening of the information / placement test session, you will not be allowed  to attend.  You must register in advance.

Please direct any questions about the information sessions or placement tests to the BioWork Director listed at the bottom of this website.
---
Course Details & Registration Information
For  the Summer of 2021, we will only be offering online classes that have required Microsoft Teams Meeting participation once per week.  Details on these classes on the online meeting days times can be found by clicking on the "Details" button for each class section.
Industry-recognized credential: BioWork Process Technician Certificate
Complete in: 4 months or less
For non-credit student support services or to see if you qualify for financial assistance, contact the Career Pathways Program & Student Resources.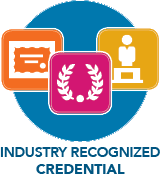 Biowork: Process Technician Training
BTC-3200A7
This course is designed to provide basic preparation for entry-level process technician jobs in bioprocess manufacturing, pharmaceutical manufacturing, and chemical manufacturing. Course competencies include understanding the role of a process technician, safety, quality pro...
First
|
Previous
| 1
Next
|
Last
---
Biowork Program Basics
Cost: $280 (including books)
Duration of Course: 15-16 weeks, depending upon section chosen to attend
Section Options: Under current COVID-19 restrictions, we will only be offering online versions of the BioWork course
Location: Western Wake Campus (no onsite activity for Summer 2021 other than onsite information / placement test sessions and  scheduled textbook pickup)
Program Highlights
Eight units of study designed by industry and directly related to biopharmaceutical technology
Virtual lab exercises for Summer of 2021 
Teamwork and problem solving activities
Teaching expertise of industry veterans
Optional state certification exam for process technicians
Networking opportunities linked to career-building and job search
Optional resume support and interview practice
A link to additional hands-on training provided by the BioNetwork Capstone Center
Registration Requirements
Before you can register for BioWork, you must:
Hold a high school diploma or GED
Attend an information session. Sessions including placement tests take about three hours; reservations are required
Pass placements test in reading and math. Placement testing occurs at the beginning of the information session and takes about 2 hours; testing is free and reservations are required. 
Pay tuition of $280 (includes the cost of books)
Only after taking and passing the placement tests will students be able to register for a BioWork class.
Scholarships Opportunities
A scholarship in the amount of $140.00* (half of the course cost) may be available.  If obtained, the cost of the BioWork course would be reduced to $140.00*. 
To find more information about these scholarships, available through the Career Pathway Scholarship Program, please visit the following website: Financial Resources for Workforce Continuing Education Programs 
---
State Certification Exam
Wake Tech offers the State Certification Exam for Process Technicians for students that have completed and passed the BioWork Program. The exam is voluntary and cost is $75 (new price, effective June 1, 2019). The test is administered by Scantron; only students that have a BioWork certificate will receive scores from Scantron. For more information and an application, please visit the Scantron Process Technician Examination website. Applications for these exams are made directly through mail to Scantron.
Process Technician State Certification Exam Schedule
We are now scheduling Process Technician State Exams.  These will be run in a large room with limited size groups to meet with required COVID-19 social distancing.  You must wear a mask that covers your mouth and nose.  You must furnish your own mask.
 

Process Technician Exams to be scheduled at a later date - continue to monitor this website

 

 

Contact information:

Dr. Michael K. Morgan

Director, BioWork Program

919-2335-1037

 
For additional information about the BioWork Program at Wake Technical Community College please contact:
Dr. Michael K. Morgan
Director, BioWork Program
[email protected]
919-335-1037