Finding Your Passion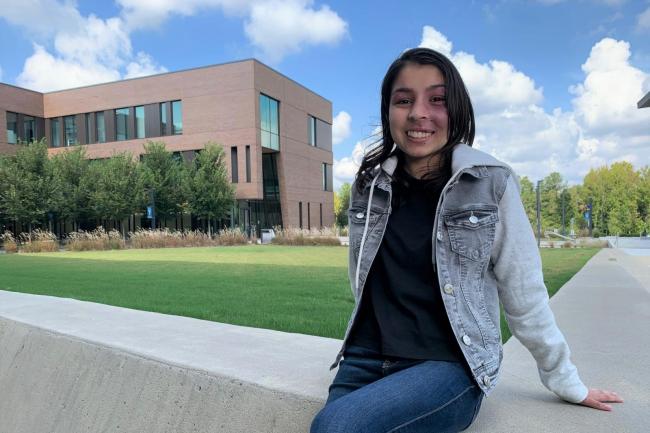 Harpuneet Farmah
Class of 2021
Area of Study
Esthetics Technology
Favorite Aspect of Wake Tech
Career Services
Career Goals
Advanced Degree
"I had an epiphany. Deep down I knew what I wanted to do!"
— Harpuneet Farmah
Harpuneet Farmah always knew she'd go to college – but for what? While still at Cary High, she had attended at a Career Lens Lab at Wake Tech to get ideas on careers in science. Career Lens Lab sessions are offered on several Wake Tech campuses and are open to anyone looking to clarify their strengths and interests, and explore career options.  
After high school, Harpuneet enrolled in Wake Tech's Associate in Science degree program with a plan to transfer to a bachelor's degree program in nutrition. But something wasn't right: "I just wasn't passionate about that as a career," she says.
She met with Sonya Hayes, a Wake Tech Career Development Specialist, who suggested she investigate the field further and connected her with a nutritionist to talk with. That meeting confirmed that nutrition wasn't the right career for her.
"I had an epiphany," she said. "I wasn't following my heart. Deep down I knew what I wanted to do!"
Harpuneet had always enjoyed skin care and make up, so Hayes helped her do additional research and recommended another informational interview – this time with a skin care specialist. Harpuneet called several spas and skin care centers until she found someone who would meet with her at a local medical spa. "I asked her a lot of questions," Harpuneet says, "and then I thought 'this is it'!"
She shared her thoughts with Hayes, who helped her shift to a new career pathway. "We researched the skin care field to find out what credentials she would need," Hayes says, "We mapped out her career and wrote out a plan."
Harpuneet switched to the esthetics program at Wake Tech and has never looked back!
While enjoying her esthetics classes, she was also preparing for her future career. Career Services helped her develop an impressive resume and practice interviewing; they even took her shopping for a professional interview outfit. In a year, Harpuneet had earned a diploma and passed her licensure exam. Within a few months, she started her first job as a licensed esthetician.
"I love it," said Harpuneet. "I love the people there and I'm learning new skills. I love helping the customers." She says she wants to have her own skin care line someday, so she's continuing to take classes at Wake Tech, and preparing for the possibility of further study and an advanced degree.
Harpuneet highly recommends Wake Tech's Career Services and says all students can benefit from the expertise and resources available. "Sonya helped me in more ways than one," she says. "Not only with my career, but with loving myself, increasing my self-confidence and doing well in school."