Pathways Success Scholars Peer Mentors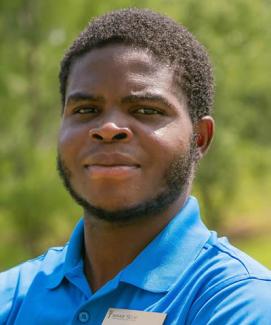 Meet Muhammed Adeniran. Originally from Nigeria, Muhammed is 20 years old and is a Network Management major. He is the first Wake Tech student participant in the Trapview Career Coaching pilot project, an initiative designed to connect students interested in technology to professionals in the field. Muhammed chose to be a peer mentor to positively influence other Wake Tech students' progress. He appreciates the opportunity the Pathways Success Scholars program has given him during his time at Wake Tech, and this is a great way that he feels he can give back.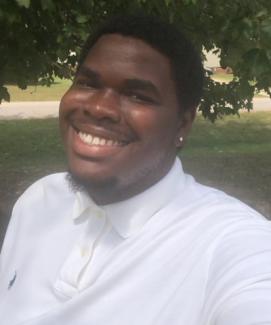 Meet Anthony Johns. Anthony is from Raleigh and grew up in nearby Zebulon. He considers himself to be open-minded and free-spirited. Anthony is an Associate of Arts/University Transfer major, focused on a career in matchmaking and relationship counseling. He is very passionate about love and helping other individuals connect to the different types of love that exist. Anthony wants to serve as a peer mentor outreach officer to gain leadership experience and enhance his communication skills.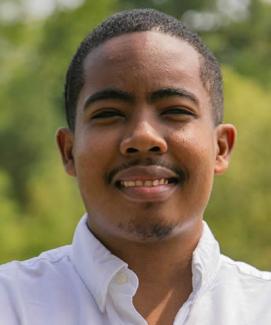 Meet Lahinandro "Johnson" Koleane. Johnson is 21 years old and is originally from the Republic of Madagascar, situated off the east coast of Africa. He is open-minded and loves helping people. Johnson is a pre-nursing student at Wake Tech. He chose to accept a peer mentoring role as an outreach officer to increase his social and professional networks and to connect with other students to help them navigate and use available college resources. His goal is to help increase minority male students' success regardless of the obstacles that may arise along the way.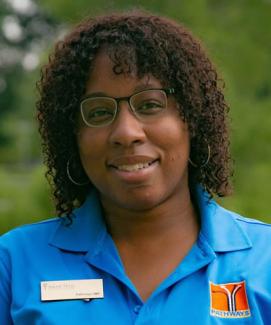 Meet Keturah Wicks. Keturah chose to participate in the peer mentoring program at Wake Tech, largely in part to the impact she wants to have on minority males and their success. As a mother of three minority males, encouraging and motivating them daily to be their best selves is something in which she takes great pride. While she understands that everyone isn't afforded the same opportunities, she believes she has a responsibility to make sure she motivates and encourages people each time she encounters them to live to their fullest potential. She believes that you can be anything you want to be if you put your mind to it.