Wake Tech offers a variety of world languages, with levels from beginner to advanced. Friendly teachers, small class sizes and online learning options make getting started easier than ever.
Classes are available for the following languages:
Spanish
French
Italian
German
Korean
Russian
Arabic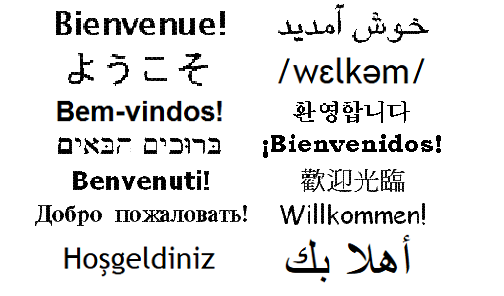 Looking for a private class for your group? We can tailor our courses to meet the unique needs of your business, church, civic or social group.
For more information, email [email protected].
Course details and registration information
Click on a button to find out what classes Wake Tech offers in each language and how to sign up.
Spanish for Construction
FLI-3701E2
Acquire the Spanish language skills you need for communicating on a construction job site. Lessons include practical, non-academic methods that are ideal for construction supervisors and their employees. Participants will practice speaking and listening to Spanish commands,...
Spanish Intermediate Part 1
FLI-3717T3
This is the first course in a three-part series for intermediate students. You'll further your Spanish language skills through writing, reading, having conversations, and giving presentations. Homework and class participation are included to reinforce language skills.
Spanish Intermediate Part 2
FLI-3717U3
This course is the second intermediate-level course in the series. The course will further students' Spanish language skills through writing, reading, presentations, and in-class conversations. Homework and class participation are keys to the building and reinforcement of l...
Spanish Language and Culture in TV and Film
FLI-3717AZ2
Watching television programs and movies in Spanish is an excellent way to learn grammar and the subtleties of language that are often missing in traditional textbook-based courses. Whether you're learning Spanish for business, travel, or personal enrichment, this course will...
Speed Spanish
EDU-3001FE
Imagine yourself speaking, reading and writing Spanish. Now you can with Speed Spanish. This course is designed for anyone who wants to learn Spanish pronto. You will learn six easy recipes for gluing Spanish words together to form sentences. In no time at all, you will be a...
Translation and Interpretation
FLI-3700C2
This general course provides students with real-life translating and interpreting practice in a variety of fields. The course addresses the skills required and the tools and technologies used in translation and interpretation. Students will be prepared for further study in t...
Frequently asked questions