Wake Tech offers a variety of world languages, with levels from beginner to advanced. Friendly teachers, small class sizes and online learning options make getting started easier than ever.
Classes are available for the following languages:
Spanish
French
Italian
German
Korean
Russian
Arabic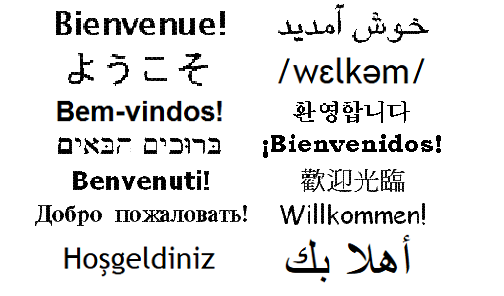 Looking for a private class for your group? We can tailor our courses to meet the unique needs of your business, church, civic or social group.
For more information, email [email protected].
Course details and registration information
Click on a button to find out what classes Wake Tech offers in each language and how to sign up.
French Beginning Part 3
FLI-3714F2
Continue your journey toward French fluency with this third course in the French Beginning series. Enhance your proficiency by learning how to talk about the past and how to describe daily routines and personality traits. Learn the vocabulary of food and how to read a menu -...
French Beginning Part 4
FLI-3714G2
This fourth and final course in the French Beginning series completes the foundation of grammar, vocabulary, pronunciation, and listening. The course offers advanced French language concepts along with a thorough review of the series to ensure that students are ready for Fre...
French Conversation
FLI-3714D2
Practice French conversation through guided, themed questions in various topic areas that will vary each time the course is offered. All discussions will be conducted in French, and it is expected that students enrolling in this course already have a foundation in basic gra...
French Intermediate Part 1
FLI-3714C2
Refine and enhance your ability to communicate in French with this intermediate level course. Learn how to observe social customs in everyday discourse, read authentic texts, and write simple, compound, and complex sentences. The course is ideal for anyone pursuing greater F...
German Fundamentals Part 1
FLI-3715A2
Whether you work for a German company, are planning to travel to Germany, or have an interest in German culture, we will help you get started in the right direction with your German language learning. This first class in a series provides the fundamentals of pronunciation, b...
Instant Italian
FLI-3718BE
Learn to express yourself in Italian! In this course you'll read, hear, and practice dialogue with everyday words and learn to communicate in a variety of settings. The course will show you that learning a language is both fun and rewarding.
Instant Italian
FLI-3718AE
Learn how to express yourself in Italian! In this course, you'll read, hear, and practice dialogues using everyday words and learn to communicate in a variety of settings. By the end of the second lesson, you will know the Italian alphabet, phonetics and pronunciation, forms...
Intermediate Conversational Spanish I
FLI-3717AS2
If you have taken courses in Spanish and want to continue your study, this class is for you. Focus on listening and speaking skills within themed units. Participate actively in class. Grammar and vocabulary review are also included, but class time focuses on productive commu...
Intermediate Conversational Spanish II
FLI-3717AY2
Ready for the next steps in Spanish conversation? For students who have had experience with Spanish conversation in classroom or social settings, this course will help take you to the next level. Improve your listening and speaking ability and acquire the vocabulary and gram...
Italian Beginning Part 2
FLI-3718B2
Ready to learn more Italian? This next level of the Italian Beginning series is designed to review the basics as students acquire more vocabulary, grammar, and knowledge of Italian culture. Students will learn commonly used expressions suitable for use in travel or busines...
Frequently asked questions