Wake Tech offers a variety of world languages, with levels from beginner to advanced. Friendly teachers, small class sizes and online learning options make getting started easier than ever.
Classes are available for the following languages:
Spanish
French
Italian
German
Korean
Russian
Arabic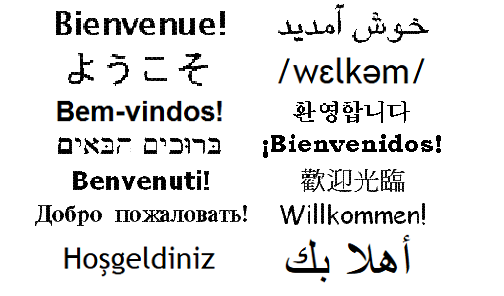 Looking for a private class for your group? We can tailor our courses to meet the unique needs of your business, church, civic or social group.
For more information, email [email protected].
Course details and registration information
Click on a button to find out what classes Wake Tech offers in each language and how to sign up.
Italian Beginning Part 1
FLI-3718A2
1 available classes
Ready to learn Italian? Basic knowledge of Italian vocabulary and grammar are taught through textbook exercises, videos, and classroom discussion. You'll build language skills you can use in travel and business — while learning more about Italian culture.
Italian Beginning Part 3
FLI-3718C2
1 available classes
Ready to learn more Italian? This next level of the Italian Beginning series is designed to help students progress toward their language goals as they acquire more vocabulary, grammar, and knowledge of Italian culture. Students will learn commonly used expressions and more...
Arabic Foundations
FLI-3719A3
This general, basic course in the Arabic language sets students on the right track toward reading, writing, and speaking Arabic. It will address Arabic grammar, vocabulary, and basic rules for communication in Arabic culture in an immersion environment.
Arabic Foundations Part 2
FLI-3719A2
Master the fundamentals of Arabic with part two of this series. This course, for those already familiar with some Arabic, will help you master letter-sound correspondences, basic grammar, sentence construction, and social communication skills. Learn how to converse about fam...
Arabic Foundations Part 3
FLI-3719B2
This course is designed for non-native speakers of the Arabic language. This course will include basic, day-to-day conversation, pronunciation, and basic writing. Arabic alphabet and numbers will be reviewed and cultures and traditions will be discussed.
Beginning Conversational Spanish
FLI-3717Q2
Designed for students with some prior knowledge of Spanish, this course will help you develop conversational and reading strategies. The course includes group readings, discussions, dialogues, oral presentations, and role playing. Emphasis is on practical, everyday language,...
Career Seeking Skills for Translators and Interpreters
HRD-3004AW4
Explore the skills necessary to become an interpreter and/or translator. Students will learn the difference between being an interpreter and a translator and have the opportunity to assess their language skills for either industry. They will understand the necessity of cul...
Essential Spanish Intensive
FLI-3701D2
This year-long, intensive course is for the serious student who is motivated to become fluent in Spanish. It combines all five levels of the popular Essential Spanish series into a twice-weekly class and includes opportunities for practice and interaction with the instructor...
French Beginning Part 1
FLI-3714B2
Whether you've dreamed of traveling to Paris or simply enjoying a French film without subtitles, this is a great place to start! This first-in-a-series course will introduce you to the language and provide interactive practice sessions to help you express yourself and unders...
French Beginning Part 2
FLI-3714E2
Having begun your journey toward French fluency, this is the next step. This second course in our French Beginning series will motivate, encourage, and assist you with everything you need to take your French language ability to the next level. Even more engaging and intera...
Frequently asked questions