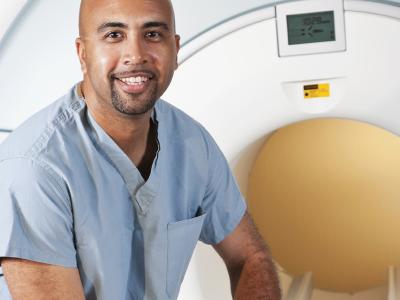 Program Contact
Perry Health Sciences Admissions
About The Program
The Magnetic Resonance Imaging (MRI) curriculum prepares students to become MRI technologists and skilled health care professionals who know how to use magnetic energy fields to produce images of the human body. The diploma in MRI prepares graduates to become professionals and members of the health care team within the discipline of MRI.
Perry Health Sciences Admissions
919-747-0402


[email protected]
Diploma candidates must be registered or registry-eligible as radiologic technologists, nuclear medicine technologists, sonographers or radiation therapists by the American Registry of Radiologic Technologists (ARRT). Nuclear medicine technologists certified by the Nuclear Medicine Technology Certification Board and sonographers certified by the American Registry for Diagnostic Medical Sonography are also eligible to apply. Registered MRI technologists certified by the American Registry of Resonance Imaging Technologists (ARMRIT) are eligible to apply with a current ARMRIT certification and a minimum of an associate degree.  
Coursework includes imaging fundamentals, MRI physics, procedures, anatomy, pathology, patient care and imaging ethics and law in a medical environment. Students should be able to demonstrate proficiency in all functional areas related to magnetic resonance imaging. Graduates of accredited programs may be eligible to take the ARRT national examination for certification and registration as MRI technologists. Graduates may be employed in hospitals, outpatient clinics, physicians' offices, government agencies and research. It is essential that the MRI technologist understand ethical standards and the legal framework for MRI and be committed to professional development and the care of others.
Program Contact: Perry Health Sciences Admissions
Office Phone: 919-747-0402