Forklift Technician Diploma
Wake Tech Course ID:

D60450
Completion Earns:
Diploma
Campus Availability:
Course Format(s):
Financial Aid:
Yes, financial aid is available for this program
---
Wake Tech has partnered with Carolina Handling, Carson Material Handling, Crown, G&W Equipment, Gregory Poole Lift Systems and Southeast Industrial Equipment on a one-year Forklift Technician Diploma program.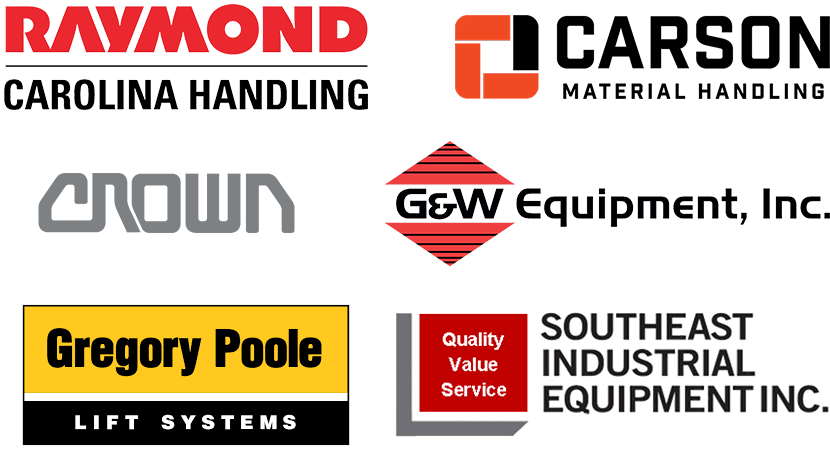 The partnering forklift dealers sponsor students in the program, who attend classes on Monday and Tuesday during Fall and Spring semesters and a Summer term and work for the sponsoring dealer on Wednesday through Friday – and possibly Saturday – while in school. The students would earn a fair hourly wage and, upon graduation, be entitled to tuition and textbook reimbursement, based on their dealer sponsorship contract. A tool program incentive also may be available.
The program prepares students to become forklift technicians who can service troubleshoot and repair various types of lift trucks in the material handling industry. Diesel, gasoline, propane and electric machines are covered in detail, and the program consists of electrical, hydraulic, engine and powertrain courses, among others.
Coursework may include transportation systems theory, braking system, design parameters, drivetrains, electrical/electronic systems, engine repair, engine performance, environmental regulations, materials, product finish, safety, steering/suspension, transmission/transaxles and sustainable transportation.
Graduates should be prepared to take professional licensure exams, which correspond to certain programs of study, and to enter careers as entry-level technicians in the forklift industry.
---