Academics
College Announces Plans for Fall 2021
Wake Tech Prepares to Return to Pre-Pandemic Instruction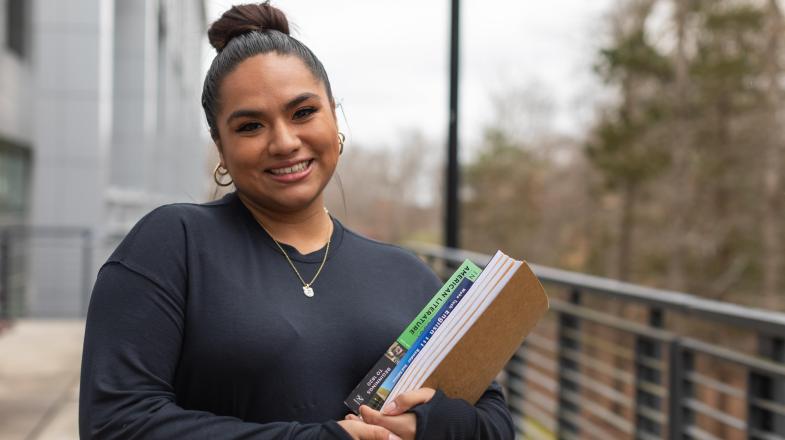 RALEIGH, N.C. (March 31, 2021) – With the decline in the number of COVID-19 cases and the increased availability of vaccines, Wake Tech Community College is planning to resume full operations in fall 2021. Students will be able to choose in-person, online, or hybrid classes (a mix of in-person and online instruction), just as they have in the past.
"We've been carefully 'nudging toward normalcy' over the spring semester," said Wake Tech President Dr. Scott Ralls. "With vaccines becoming available and safety protocols in place, Wake Tech staff and faculty have been busily preparing our campuses to resume normal operations. We can't wait to welcome our students back this fall."
Here is what students can expect:
Online and hybrid classes will continue to be available
Classrooms and labs will return to regular capacity
In-person student services, resources, sports, and activities will resume
Some labs, classrooms and dining facilities have been renovated
Like other higher education institutions, Wake Tech pivoted to 100% online instruction in March of 2020. Online innovations in recent years had made Wake Tech uniquely prepared for this transition. In fact, Wake Tech is rated by multiple sources as the top online community college in the U.S. The college gradually added back in-person instruction, at reduced capacity, for those courses with labs and other hands-on training components, and increased the number of hybrid classes offered for spring 2021.
Over the past year, buildings were cleaned and sanitized regularly, plexiglass barriers installed in tight spaces, and air filtration systems upgraded.
"Our two priorities throughout the pandemic were keeping our college community safe, and allowing students to continue to pursue their academic goals," said Dr. Ralls.
Wake Tech will continue to carefully monitor state and local data, and follow the guidance of health officials on safety protocols such as face coverings and physical distancing. The college is hosting a vaccination clinic on the Southern Wake Campus and recommends that everyone receive the vaccine as soon as they are eligible. Appointments can be made at starmed.care.
Students will be kept apprised of any changes to the fall plan. The fall 2021 semester starts August 16. Wake Tech is also offering a robust summer schedule of online and hybrid classes starting May 19. Visit summer.waketech.edu for more information.
Spring graduation takes place Saturday, May 8 as a hybrid-style ceremony, with both virtual and in-person components, including an outdoor "walk across the stage" opportunity. More information can be found here.