Events
College Powers to Forefront of Electric Vehicle Education
New training on how to install and repair charging stations and diagnose and repair EV cars and trucks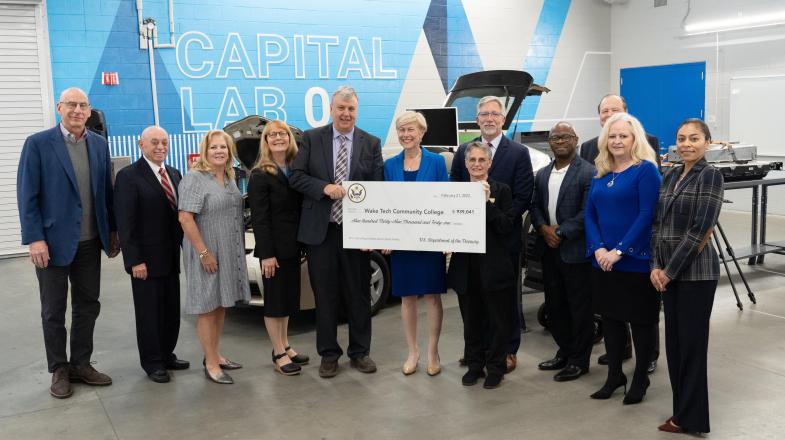 RALEIGH, N.C. (February 21, 2023) – Wake Tech is powering up to train highly skilled technicians for the emerging electric vehicle (EV) industry, thanks to nearly $1 million in federal community project funds earmarked for the college. The funds were championed by 2nd District Congresswoman Deborah Ross, who made the announcement today at the Hendrick Center for Automotive Excellence at the Scott Northern Wake Campus.
"Wake Tech plays a critical role in molding our workforce in Wake County and across North Carolina," Ross said. "This federal funding will help us prepare the next generation of technicians who will move our state and country closer to our clean energy goals. I fought for this funding because I know that Wake Tech will continue to lead in workforce development and put us on a path to a more sustainable future."
The funds will jump start new EV training at Wake Tech by providing state-of-the-art EV service and diagnostic equipment and professional development for faculty to add EV instruction to four existing degree programs – Automotive Systems Technology, Collision Repair and Refinishing Technology, Diesel and Heavy Equipment Technology and Electrical Systems Technology.
The breadth of the training is unique in that it encompasses teaching electrical degree students how to install and repair electric vehicle charging stations – grid to plug – as well as transportation program students how to safely diagnose and repair electric cars and trucks – plug to wheel.
More than 30 automotive students are enrolled in the first course this semester, which covers workplace safety, hazardous material and environmental regulation relevant to electric, hybrid and alternative-fuel vehicles. The course is being offered in collaboration with EV manufacturer Rivian and will be the launch pad for a new EV track in Automotive Systems next fall. Wake Tech is one of only a few North Carolina community colleges that offers electric vehicle training as part of its degree program. The college is also developing new short-term, non-degree EV training for technicians at auto dealerships and municipalities and for public safety personnel. The training will allow the college to serve an estimated 400 students per year.
The addition of EV training positions Wake Tech as an emerging national leader in EV education, enabling the college to meet the demand for more highly skilled technicians to support the growing number of electric vehicles in the region and the state's ambition of creating clean energy jobs. North Carolina has a goal of at least 80,000 registered zero-emission vehicles in the state by 2025. Automotive technician jobs as a whole are expected to grow by 3 percent in Wake County by 2026, according to labor market research firm Lightcast.
The EV training and equipment will recreate the modern industry environment in automotive labs at the Hendrick Center and help create a new EV training lab at the future Eastern Wake Campus under construction in Wendell.
The funding received community support from elected state officials, Wake County, Raleigh, Cary, Morrisville, Capital Area Workforce Development, Siemens Industry and numerous area automotive dealerships and independent garages.
"Thanks to our new facilities and advances in our programs, Wake Tech is poised to play a key role in unlocking the employment potential of electric vehicles for our region," said Wake Tech President Dr. Scott Ralls. "These new training opportunities will not only benefit our students but will place Wake County and North Carolina at the forefront in meeting the workforce demands and educational training requirements for this emerging technology."
Wake Tech is also connecting young males and females to EV career opportunities with a new Exploring Post that focuses on EV and science, technology, engineering and math (STEM). Students ages 14 to 20 meet twice a month at the Hendrick Center and get hands-on training from Wake Tech faculty. The career exploration program is the first EV-focused Exploring Post in North Carolina and includes projects like designing hoverboards and converting a car from gas to electric to help students make informed decisions about future careers.
Through its Green Trek program, Wake Tech encourages sustainable transportation and low-emission and electric vehicle use. The college rewards students and employees who use greener vehicles with priority parking spaces and designated lots with charging stations on campuses.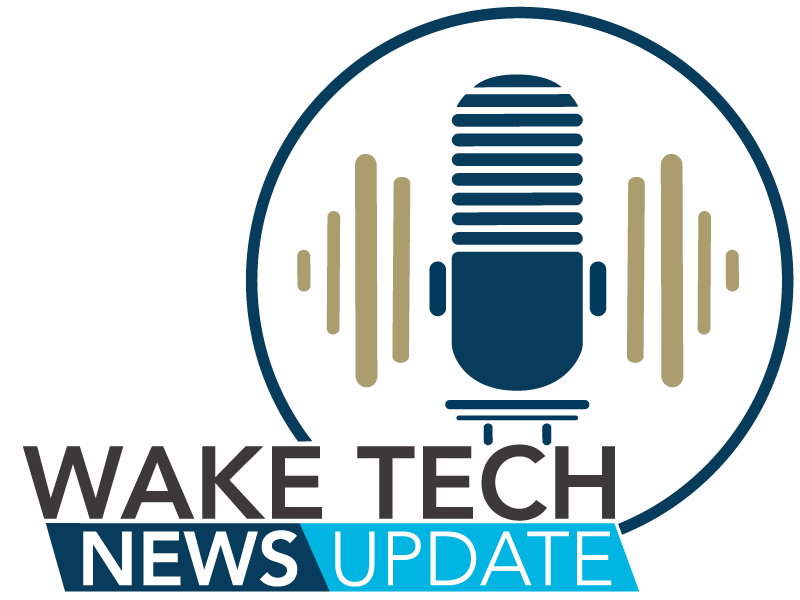 Latest News from Wake Tech