Events
College Honors Veterans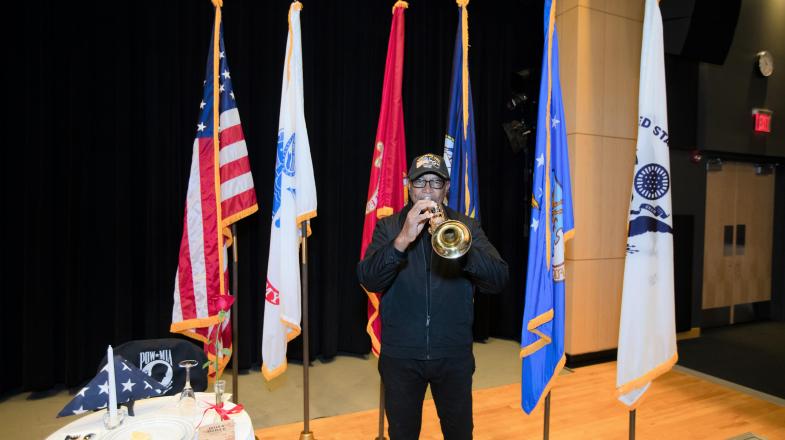 RALEIGH, N.C. (November 9, 2022) – Wake Tech students, faculty and staff gathered today at Scott Northern Wake Campus to celebrate all who have served our country during a Veterans Day observance.
The Wake Tech Honor Guard, led by Wake Tech Assistant Police Chief Wyatt Cumbo, a U.S. Air Force Veteran, presented the colors; Cathryn Williams, a U.S. Army veteran and the administrative assistant for the college's Military & Veterans Services Department, led the Pledge of Allegiance; and Johnette Smith, a Wake Tech Career Coach, sang the national anthem. The event included a ceremonial moment of silence, and Kenneth Williams, a U.S. Navy veteran, played "Taps."
Wake Tech President Dr. Scott Ralls recognized students, staff and community members who serve or have served in the military.
"We honor our veterans not just on Veterans Day but every day," Ralls said. "Our college thrives because of our veteran students and the faculty and staff who are veterans. They make the Wake Tech community a more special place."
Wake Tech is proud to be a Military Friendly® Gold Award institution, a designation earned for services and programs the college offers veterans and their family members pursuing education, training and professional development: accelerated training programs, assistance with GI Bill® Education Benefits and financial aid and options for translating military experience into workplace credentials. More than 900 veterans are currently enrolled at Wake Tech.
Andrew R. Finlayson, a retired colonel in the U.S. Marine Corps from Durham, was the keynote speaker. He served 25 years and worked in the defense industry in Saudi Arabia, Kuwait, Iraq and Romania.
Finlayson shared memories of two young men with bright futures with whom he served in Vietnam who were killed in action and never returned home to reunite with their families.
"Think of these men, and you will understand what Veterans Day is about. They gave their lives for all of us," he said.
Wake Tech is also participating in Operation Greenlight with Wake County, a national campaign to highlight support for veterans by changing one light bulb to a green bulb. The campaign will be featured on Wake Tech's Scott Northern Wake and Southern Wake campuses.
Learn more about special programs and resources for veterans at Wake Tech at veterans.waketech.edu.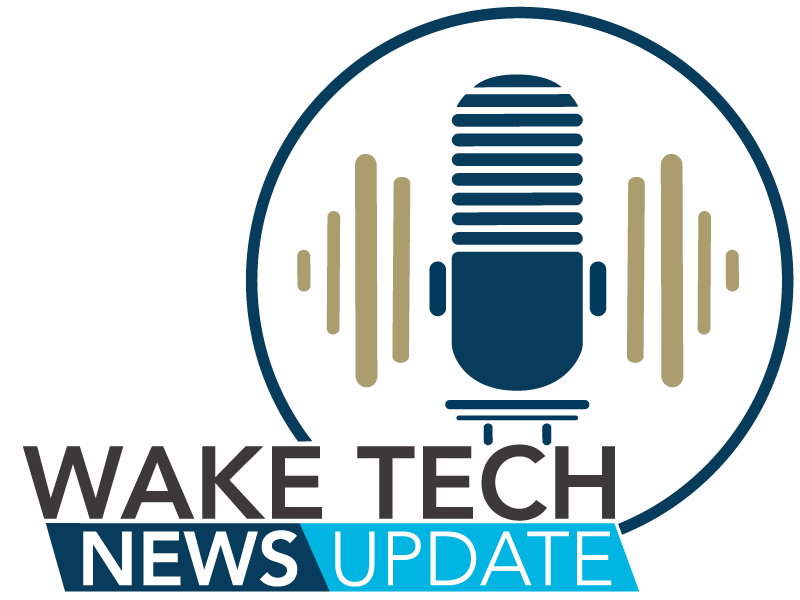 Latest News from Wake Tech