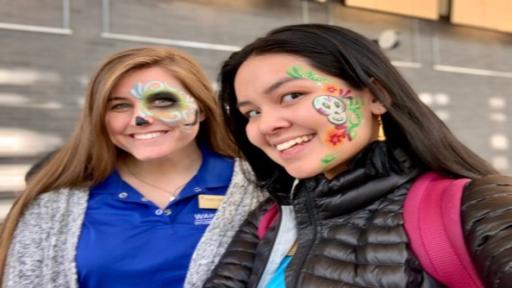 Day of the Dead Celebration on Southern Campus
Date
Monday, October 31, 2022
Location
Southern Campus Courtyard
Description
Come celebrate "El Día de los Muertos" (Day of the Dead) at the Southern Campus courtyard on Monday, 10/31, from 10:00 am - 1:00 pm. 
Decorate a sugar skull, get your face painted by a professional, eat some bread of the dead and other traditional treats, and mingle with other students! 
Hosted by Sigma Delta Mu (Spanish Honor Society) and Student Activities.