Commercial Food Equipment Service Training
Industry-recognized credential(s): Ignitor Labs
Complete in: 6 month or less
For non-credit student support services or to see if you qualify for financial assistance, contact the Career Pathways Program & Student Resources.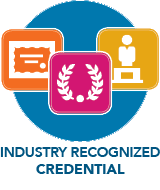 What will I learn in Wake Tech's Commercial Food Equipment Service Training course?
Upon successful completion of the course, you will have basic knowledge on how major commercial kitchen appliances; ovens, grills, steamers operate. You will be able to troubleshoot, identify and repair commercial food equipment. Earn an industry-recognized credential from Ignitor Labs on the technical foundations of electricity, steam, gas, schematics, and troubleshooting. 
Financial Assistance Available!

You may qualify for a scholarship through the WakeWorks Propel program!
---
Course Details & Registration Information
Commercial Food Equipment Repair ( Work Based Learning)
WBL-3100E3
This work-based learning course provides a work experience with a college-approved employer in an area related to the student's program of study. The integration of classroom instruction and work experience enhances student success rates in obtaining certifications (Ignitor...
Commercial Food Equipment Service Training II - Refrigeration
ELC-3130B3
Technicians new to Commercial Food Equipment can discover the fundamentals of Commercial Refrigeration. You can gain an understanding of thermodynamics and learn how commercial refrigeration equipment works. You'll be able to troubleshoot and repair basic commercial refriger...
Commercial Food Equipment Service Training.
ELC-3130A3
Learn the fundamentals of troubleshooting and repairing commercial food equipment – whether you're new to the service industry or an experienced service technician in need of a refresher. You'll gain an understanding of the theories of electricity, gas, and steam as related...
First
|
Previous
| 1
Next
|
Last