Become that teacher who changes someone's life or support the learning process through a career in library services, resource development or educational administration.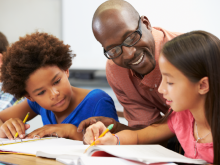 Teaching is a profession with many career options – and you can explore them at Wake Tech! From creating nurturing environments to meet the developmental needs of very young children to providing dynamic classroom instruction.
Degrees & Pathways
AA - Associate in Arts
AAS - Associate in Applied Science
AS - Associate in Science
Diploma
Certificates
Financial Aid
Yes, learn more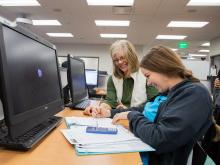 Want to help foster the next generation? Wake Tech can help you become a teacher or build on your teaching skills.
Degrees & Pathways
Certificates
Certification
Financial Aid
Yes, learn more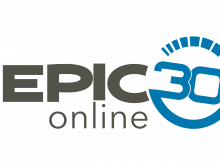 This 30-hour professional development training concentrates on online pedagogy and universal design for learning principles. Learn best practices in course navigation and design, online communication and collaboration, online assessments, pedagogy and accessibility.
Financial Aid
Yes, learn more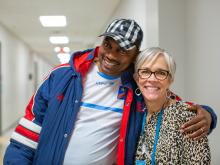 Learn to teach English to speakers of other languages. Whether you are looking for a career change, or a profitable part-time income, we can help you reach your goals. You will learn from professionals who are working in the field and have proven track records with adult English language learners.
Financial Aid
Yes, learn more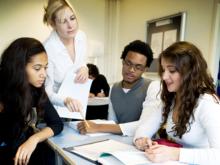 Develop instructional preparation, time management and presentation skills, discipline strategies and hands-on activities for the classroom and become familiar with North Carolina school laws and all levels of administrative expectations.
Financial Aid
Yes, learn more