Human Services Technology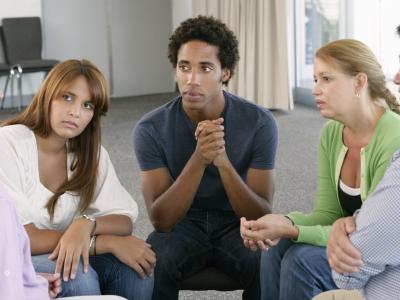 Program Contact
Sheri Narin
Degrees & Pathways
AAS - Associate in Applied Science
About The Program
The Human Services Technology (HST) curriculum prepares students for entry-level positions in institutions and agencies that provide education and social and community services. Emphasis is placed on the development of relevant knowledge, best practice skills and human services attitudes. Fieldwork experience provides opportunities to apply knowledge gained in the classroom.


Perry Health Sciences Admissions
919-747-0402
[email protected]
Wake Tech offers the Associate in Applied Science (AAS) degree in Human Services Technology, with concentrations in Human Services, Addiction and Recovery Studies, Mental Health and Gerontology. Individuals who already have a bachelor's or master's degree in a human services-related field may enroll in an Addiction and Recovery Studies Certificate program to pursue certification through the North Carolina Addictions Specialist Professional Practice Board. 
Graduates qualify for positions in mental health, child care, family services, social services, rehabilitation, corrections, residential services and educational agencies. 
Program philosophy
The Human Services curriculum is designed to train and prepare graduates to meet a range of client needs in various service-related settings to enable them to live more autonomous, satisfying, productive lives. 
Program goals
Prepare students for careers in Human Services
Teach students how to effectively match client needs with available community resources
Increase students' capacity for self-awareness and facilitate their personal growth
Help students develop thoughtful, genuine and empathetic attitudes toward other people
Expand the knowledge, skills and attitudes necessary to help people help themselves
Facilitate students' entry into and success in bachelor's degree programs
Client populations
Human Services graduates may work with the following populations:
Elderly
At-risk adolescents
People with developmental disabilities
People with mental illness
Victims of domestic violence
Homeless individuals and families
People with addictions
Persons with HIV/AIDS and other medical/public health issues
Vocational rehabilitation clients 
Who studies Human Services Technology?
Human Services Technology students range from recent high school graduates to adults seeking new skills or new careers options. Students come from a variety of cultural, religious, educational and socioeconomic backgrounds, but they generally share the desire to give of themselves and have a positive impact on their communities.
These links can provide more information about opportunities in Human Services:
Questions? Call 919-532-5675 or email [email protected].