Events
Vaccine Clinics at Scott Northern Wake and Southern Wake Campuses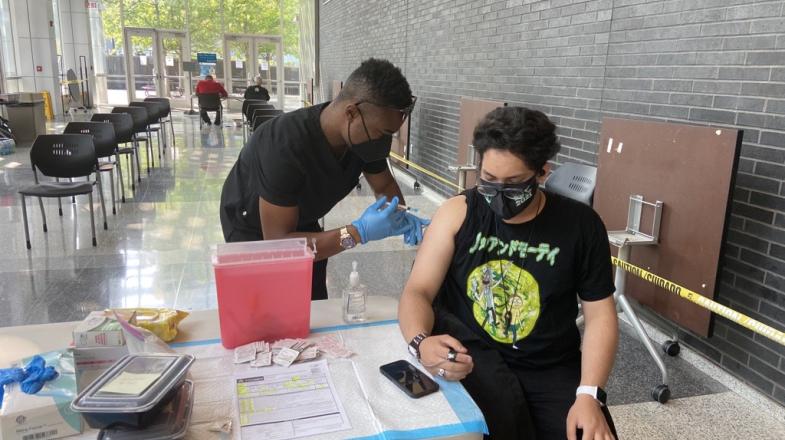 RALEIGH, N.C. (September 9, 2021) - Wake Tech is pleased to partner with StarMed Healthcare for pop-up COVID-19 vaccination clinics next week on Scott Northern Wake and Southern Wake campuses.
The walk-in clinics are open to students, faculty, staff and the general public. Both Moderna and Pfizer vaccines are being offered for either a first or second dose.
Clinic locations and hours are:
Scott Northern Wake Campus, Building E, Atrium
1 – 6 p.m.
Monday, September 13
Wednesday, September 15
Friday, September 17
Southern Wake Campus, Building L, Conference Center
9 a.m. – 2 p.m.
Tuesday, September 14
Thursday, September 16
Anyone who gets their first dose next week will be able to make an appointment for their second dose at Wake Tech next month. The shot is free with or without insurance. If you do have insurance, please bring your insurance card.
Wake Tech strongly encourages students, faculty, staff and the community to get vaccinated as the best way to safeguard against the coronavirus.