Student Success
New Campaign Promotes Scholarship for Community College Students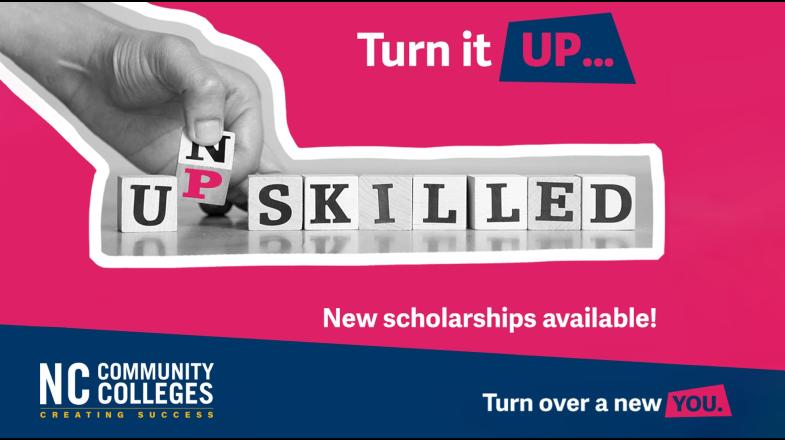 RALEIGH, N.C. (June 7, 2021) – A statewide awareness campaign, called "Time for a New YOU," launched today for the Governor's Emergency Education Relief (GEER) Fund that is available for eligible North Carolina community college students. GEER provides $15 million in tuition assistance to students enrolled in short-term workforce training programs in one of North Carolina's "Great 58" community colleges.
Wake Tech's GEER program is called WakeWorks® Propel and offers scholarship awards of up to $750 for accelerated non-degree Workforce Continuing Education courses in five career fields – industrial manufacturing, information technology, healthcare, public safety and skilled construction and maintenance trades. Most of the courses can be completed in three to six months and all lead to industry credentials for high-demand jobs.
"We know our "Great 58" community colleges will play a key role in our state's post-pandemic economic recovery," said Wake Tech President Dr. Scott Ralls. "WakeWorks® Propel is an excellent, fast opportunity for qualifying students to get job-ready, launch a new career, or upskill in just weeks at little to no cost."
The scholarship awards can be used to help cover the cost of tuition, fees, books and supplies, credentialing tests, transportation, childcare, and other costs of attendance. Eligible students must be N.C. residents and currently enrolled in an eligible WakeWorks Propel course for a minimum of 96 hours.
Want to know more about WakeWorks® Propel? Email [email protected] or visit propel.waketech.edu.
To learn about the statewide campaign, visit TimeForANewYou.org.