Events
Students Showcase Sweet Success
Edible Artwork Wins Gold, Silver, and Bronze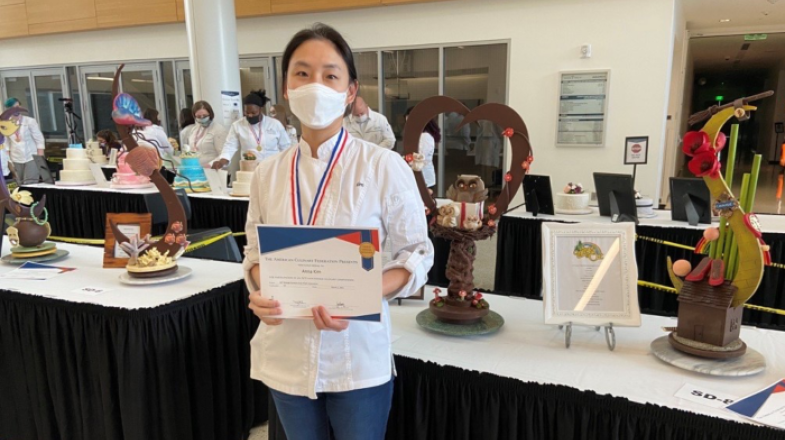 RALEIGH, N.C. (March 2, 2021) - Students in Wake Tech's culinary programs are celebrating success after winning a record 29 medals at the NC American Culinary Federation (ACF) competition at the Scott Northern Wake Campus.
Students competed in several categories, including chocolate showpieces, wedding cakes, and chocolate buffet platters.
Anna Kim won "Best in Show" for her chocolate showpiece "Go Away Covid-19."
Kim, a student from Korea, has two young children and hasn't seen her husband in more than a year. He is still in Korea because of coronavirus travel restrictions. She has been attending classes at Wake Tech while helping her twin girls with their schoolwork.
Students showed off some impressive skills: 7 entries won gold medals, 8 entries received silver medals, and 14 earned bronze. Baking instructor Chef Melissa Attanas also won a professional gold medal. All the entries were judged on artistry, craftsmanship, theme, and presentation and were awarded points using the official ACF scale.
"I am extremely proud of these students," said Chef Caralyn House, Professor/Program Director for Baking & Pastry Arts at Wake Tech. "It's been very exciting to see the artwork they have created – all of the entries are just amazing!"
The ACF competition is a class project for students in Wake Tech's associate degree programs in Culinary Arts and Baking & Pastry Arts. Competitors are judged on artistry, craftsmanship, theme, and presentation. Winners receive official ACF medals.
The Baking and Pastry Arts program prepares students for quick entry into the industry in a variety of positions including baking/pastry assistant, area pastry chef, and assistant pastry chef, among others. With experience, graduates can advance from entry-level positions to pastry chef, cake designer, or bakery manager.
For more information about the Baking and Pastry Arts program at Wake Tech, visit baking.waketech.edu.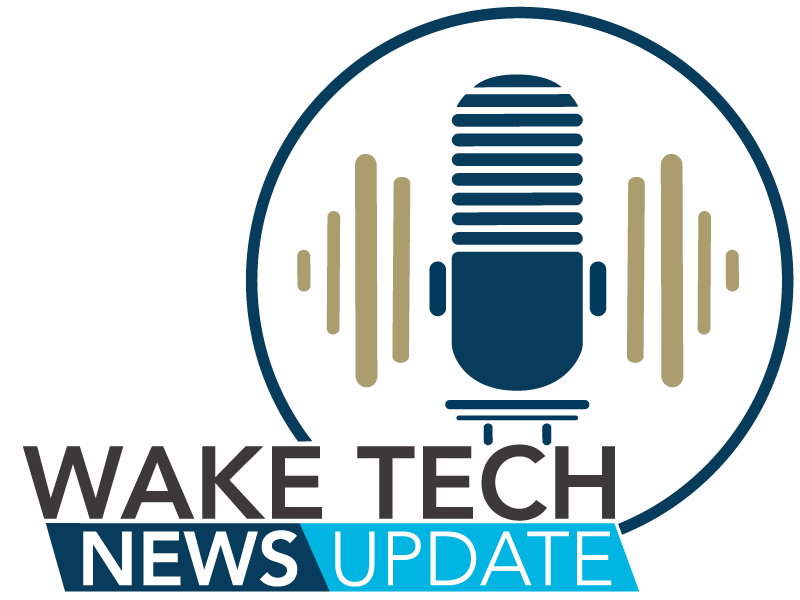 Latest News from Wake Tech