Milestones
Land Purchase for Eastern Wake Educational and Training Site Finalized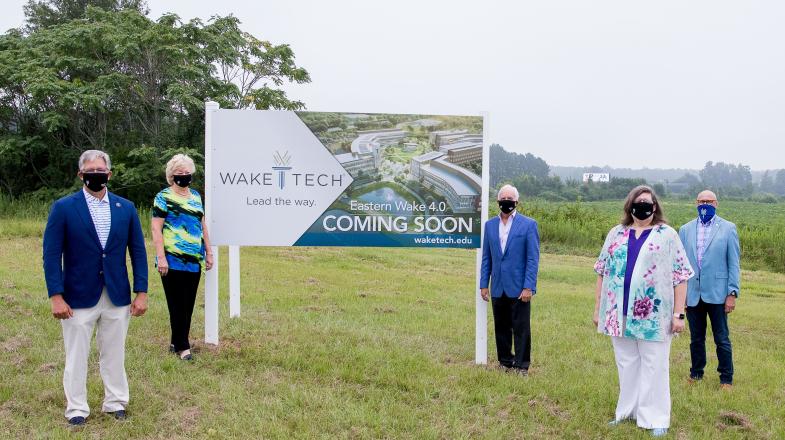 RALEIGH, N.C. (August 18, 2020) – Wake Tech is a step closer to building a new educational and training site in eastern Wake County, which may become the college's seventh campus. After a 180-day due diligence period, the college has finalized a land purchase agreement for 106 acres along the I-87/US 64 corridor in Wendell, not far from East Wake High School. The purchase price was $10,600,000. The project is supported by the $349 million bond overwhelmingly approved by Wake County voters in 2018.
Today, the Wake Tech Board of Trustees signed the contract and celebrated the land purchase with a virtual sign unveiling on the property during the trustees meeting. Watch this video to learn more about Wake Tech's new Eastern Wake 4.0 location.
"Eastern Wake is a place where we believe Wake Tech needs to be," said Wake Tech President Dr. Scott Ralls. "With campuses already in the south, north and western end of our county, this new site fills out the compass of our Wake County locations. But more importantly than filling out the map, it fills a need for towns like Knightdale and Wendell that are among the fastest growing in our state."
The proximity to East Wake High School and nearby Knightdale High is expected to open up more convenient dual enrollment opportunities with Wake County Public Schools, and bring technology-focused education and training to individuals in eastern Wake County.
"Eastern Wake 4.0 refers to the term Industry 4.0 which is a reference to a fourth industrial revolution with the intelligent networking of machines and processes with information and communications technology such as 5G, big data, and cloud computing, resulting in a future of the Internet of Things and smart manufacturing, smart transportation and smart cities," said Ralls.
Phase I of the master plan features a Tech 4.0 facility supporting smart manufacturing including mechatronics, microelectronics, and automation. The facility will also support the college's new Tower Technician apprenticeship program, focused on the repair and maintenance of 5G cell towers and will serve as the new home for the college's biopharmaceutical technology program and non-degree BioWork training. Wake Tech collaborates closely with NC State University on biopharma education through shared resources at the BTEC on Centennial Campus, and this new campus will allow for further collaboration.
Phase 1 development also includes space for university transfer partner institutions to potentially co-locate such as East Carolina University for its Bachelor of Science in Industrial Technology (BSIT) program, and Elizabeth City State University for its Unmanned Aircraft Systems (UAS) program. A new Public Safety 4.0 facility will include state-of-the-art labs for UAS and a UAS Pavilion. It will also have an adjacent public safety driving track and a Simunition Center that will prepare first responders with realistic simulations of real life emergency situations. This facility will serve as a new home for our Emergency Management Technician program.
Phase I development, expected to wrap up in five years, will also include a 100,000-square-foot general education and student services building, and dependent on available funding, a fire rescue center with a fire tower and dive pond.
Phase II development will include a STEM Building, a Workforce Continuing Education Center, and an Innovation Center that could support a MakerSpace. Down the road, Phase III is envisioned to include a Business and Information Technology Building, a second general education building, and a strategic area for public private partnership for housing and a parking deck with retail space.
The largest community college in North Carolina, Wake Tech currently has six campuses and three training centers across Wake County. The college serves more than 74,000 students each year – the equivalent of one in 10 Wake County adults.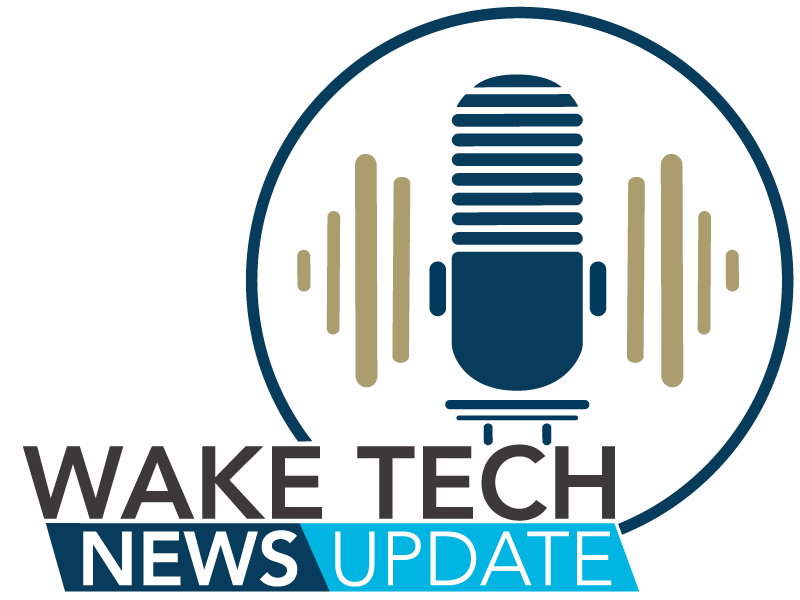 Latest News from Wake Tech