Athletics
Wake Tech to Launch Competitive Esports Program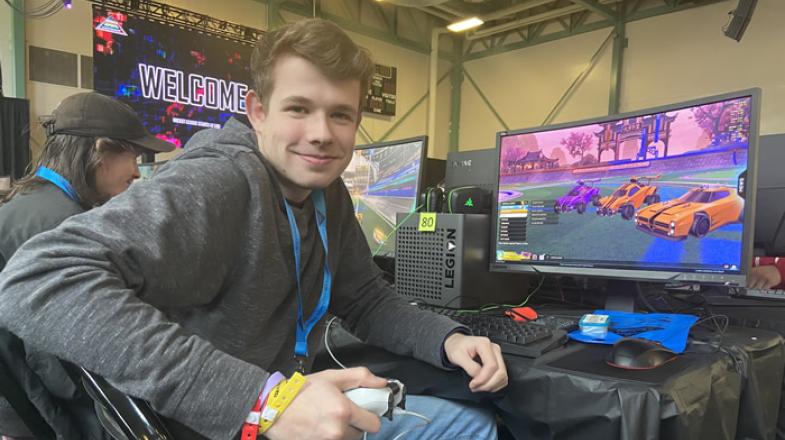 RALEIGH, N.C. (February 8, 2020) – Wake Tech student athletes will score big next fall with a new competitive esports program. North Carolina's largest community college is leaping into the popular esports arena, becoming the first college or university in the Triangle, and one of only a handful of institutions across the state, to include esports as part of its intercollegiate athletics program.
The announcement coincided with the 2nd Annual Triangle Esports Championship taking place this weekend in Cary.
"Esports is a perfect fit for our college," said Wake Tech President Dr. Scott Ralls. "In Wake County, esports and game development are not just fun and games they are big business. We've always had a unique role in terms of game development and simulation at Wake Tech. We have what I think is the best Simulation and Game Development program in the country."
Esports has enjoyed phenomenal growth in recent years, due to the success of games like Fortnite, developed here in Cary. As the popularity grows, colleges and universities across the country are getting into the game with club and varsity esports programs.
Among the games being considered for Wake Tech's program are Overwatch, League of Legends, and Rocket League. These are online, multi-player games in which teams of student-athletes will compete to defeat opponents from two and four-year colleges and universities. Wake Tech teams will play in a specialized computer lab on the Southern Wake Campus.
"We know esports will be a very popular addition to our athletic offerings at Wake Tech," said Athletic Director Brian Anweiler. "We already have students competing in these popular games, and now they can play as Wake Tech Eagles to compete against students here in North Carolina and across the county."
The search is on for a director to lead the esports program, which will start with two or three teams. Students must be enrolled full time, maintain a minimum GPA, and meet certain progress toward their degree to be eligible to participate.
The program will be affiliated with the National Junior College Athletic Association Esports (NJCAAE), which provides two-year colleges with governance, competition, and official national championships. Wake Tech will likely affiliate with other entities governing collegiate esports, such as the National Association of College Esports (NACE), as well.
Wake Tech offers 10 other athletic programs, including men's baseball, men's and women's basketball, men's and women's golf, men's and women's soccer, women's softball, women's volleyball, and a cheerleading and mascot team. For more information about Wake Tech's athletics program, visit waketechsports.com.
In addition to fielding new esports teams, Wake Tech is a leader in training game developers. The college offers an associate's degree in Simulation and Game Development, which prepares students as artists, animators, programmers, designers, testers, and other roles in the game development industry. Graduates are employed at many of the Triangle's 40+ companies, including industry giant Epic Games.
For more information, visit sgd.waketech.edu.