Events
Students Showcase Baking Skills and Practice Building a Business
"Bakers' Row" Shops Sell Desserts, Breads, and Savory Treats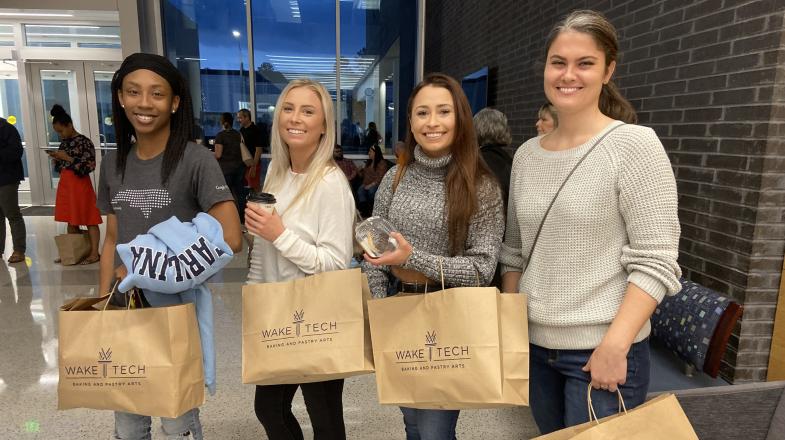 RALEIGH, N.C. (December 10, 2019) - Just in time for the holidays, Wake Tech students in Baking & Pastry Arts presented their most imaginative – and delicious – creations, for show and sale at "Bakers' Row." Croissants, scones, cakes, tarts, and stuffed breads were on display today at the Scott Northern Wake Campus. The event also showcased these advanced students' original concept bakeries.
The public was invited to see the bakeries and purchase sweet and savory baked goods, made entirely from scratch. One student, Oz Gollmar, offered bread stuffed with sausage, leeks, spinach, and mushrooms, as well as mini sweet potato loaves and roasted vegetable focaccia. Gollmar works at the Washington Duke Inn in Durham, where she's making a name for herself. Other students presented sweets for sale, including bonbons, macaroons, and eclairs. One offered a unique variety of treats: chicken salad croissants, pretzels with cheese, peanut brittle, and candy canes.
Bakers' Row is an end-of-semester project for students in the Baking & Pastry Arts associate degree program, which prepares aspiring bakers for entry into the industry as pastry chefs, cake designers, and bakery managers. The popular event is held twice a year.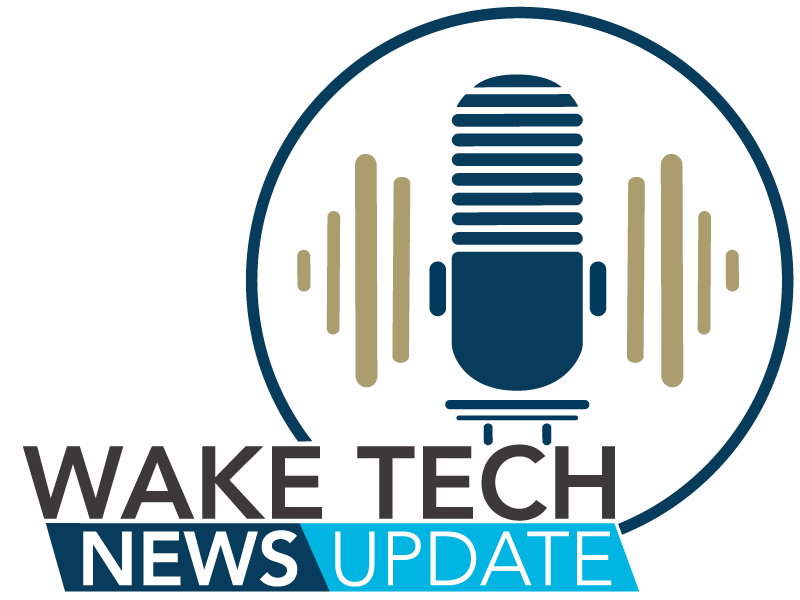 Latest News from Wake Tech