College Leadership
RTP Campus Has New Provost and Chief Campus Officer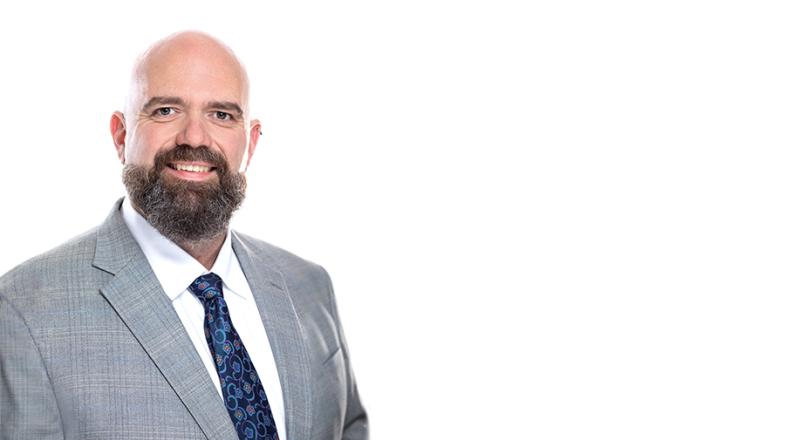 RALEIGH, N.C. (September 4, 2019) - Dr. Scott Ralls, president of Wake Technical Community College, has named Dr. Keith Babuszczak as Provost of Information Technology programs and Chief Campus Officer for the Wake Tech RTP Campus. As Provost, he will be responsible for supervising all degree and non-degree IT programs, including cyber security, programming, networking, and data science, and industry certifications, such as CCNA and CompTIA. As Chief Campus Officer, he'll oversee day-to-day operations at the IT-focused RTP Campus.
Dr. Babuszczak previously served as dean and department head of Wake Tech's Computer Technologies Division, which serves nearly 3,000 students. In those roles he supervised 75 full-time faculty and staff members and led more than 20 programs – and under his leadership, vital work-based learning positions for students grew by 30% in one year. He collaborated with IBM to create opportunities for students to learn block chain technologies while earning the first co-branded badges between IBM and an educational institution.
Prior to his work at Wake Tech, Dr. Babuszczak supervised Career and Technical Education programs and schools within the Rochester City School District in Rochester, New York. He also served in several positions in the Career and Technical Education Technical Assistance Center of New York, and was Assistant Superintendent for Career/Vocational Technical Education for the Pittsfield Public Schools in Pittsfield, MA.
"Keith's record speaks volumes," says Dr. Ralls. "His commitment to preparing students for success in high-tech careers is quite clear. He's been actively involved in outreach to tech businesses here in the Triangle, and he's an outstanding ambassador for our college and our students."
Dr. Babuszczak, an Eagle Scout, received a B.F.A. from Sam Houston State University in Huntsville, Texas. He earned a Master of Education degree in Information Science and Learning Technologies from the University of Missouri in Columbia, Missouri, and a doctorate in Education from Sage College in Albany, New York.
A California native, he lives in Morrisville with his husband.