Events
Fellowship and Gifts Mark Fostering Bright Futures Event
Celebration Recognizes Accomplishments of Former Foster Youth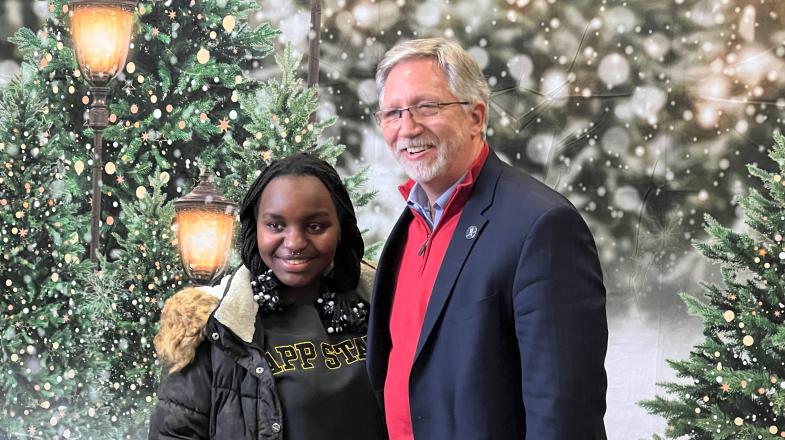 RALEIGH, N.C. (December 1, 2022) – Christmas arrived early for students in Wake Tech's Fostering Bright Futures program. The students, formerly in foster care, are now on their own and on their way to earning degrees at Wake Tech.
Eighteen students gathered with mentors, volunteers and college staff to celebrate their accomplishments during a festive holiday party with food, fun and gifts. Everyone enjoyed dinner, and the students received gift baskets that included a Rocketbook, blanket, portable charger, earbuds and four gift cards to help with groceries and other items they might need.
Wake Tech President Dr. Scott Ralls praised the students for their hard work and commitment to overcoming challenges.
"You contribute so much to Wake Tech by inspiring us with your hard work and determination and by showing us what real joy is all about," Ralls said. "Joy comes from experiencing with others, and joy also comes from being inspired by others. The fact that you are a part of Wake Tech and will always be a part of Wake Tech gives us great joy, and we thank you for that."
Khadijah Scarborough, a Fostering Bright Futures student who is graduating in December with a nursing degree, thanked the college for supporting her and encouraged her fellow students to embrace the program. Scarborough is on her way to The Johns Hopkins Hospital in Baltimore to work as a pediatric nurse, with plans to continue her education and becoming a family nurse practitioner in the future.
"I never, ever thought I would come this far, but I"m happy I'm here today," Scarborough said through tears. "I'm really grateful for Fostering Bright Futures taking a chance on each one of us. This program is so special, and it really changed my life. I encourage you to dive deep into the program and give it all you've got because they are giving you a lot to help you be successful."
Fostering Bright Futures is a public-private partnership that provides tutoring, mentoring and financial support to help former foster youth pursue higher education. Statistically, less than 3 percent of young adults aging out of foster care attend college and graduate. The program has helped many of them beat those odds and lead happier, more productive lives.
Fostering Bright Futures started in 2008 to help former foster care youth earn degrees from Wake Tech. Currently, there are 18 students in the program. Students are accepted during the Fall and Spring semesters from all programs at Wake Tech, including Workforce Continuing Education. Scarborough is one of two students on track to graduate in December, and two others expect to graduate next May. On average, the program graduates between one and three students each year.
Learn more about Wake Tech's Fostering Bright Futures program.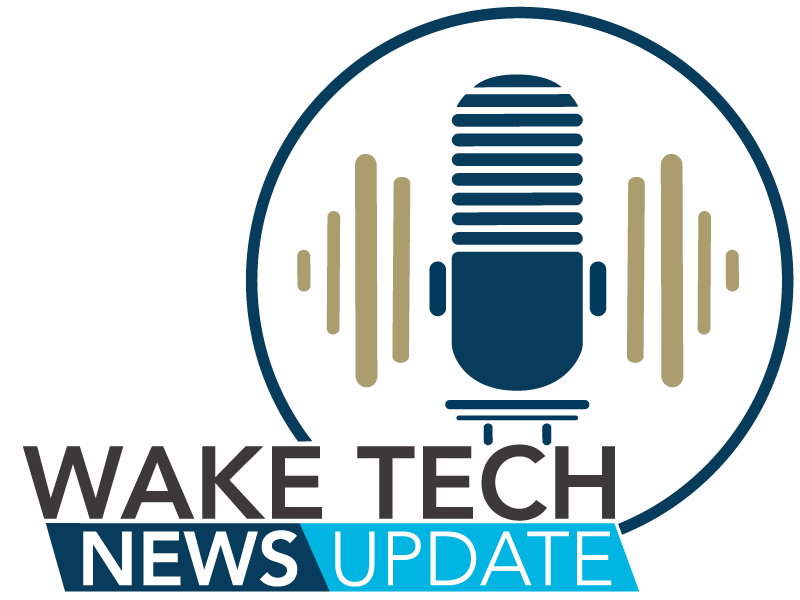 Latest News from Wake Tech