Events
Marianne Valino Named 2022 Wake Tech Idol
Talented Singer Wins $2,000 Scholarship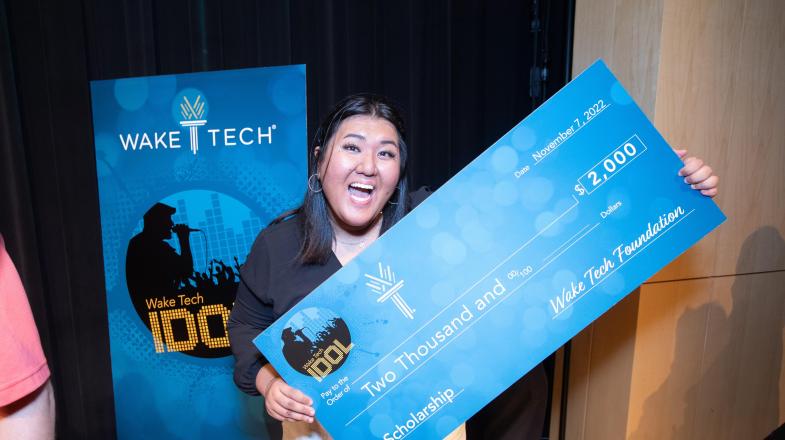 RALEIGH, N.C. (November 7, 2022) – Marianne Valino is the 2022 Wake Tech Idol! She defeated nine other finalists Friday night to win the vocal competition, which was held on the Scott Northern Wake Campus. Her win includes a $2,000 scholarship from the Wake Tech Foundation.
Valino performed "Put Your Records On" by Corinne Bailey and "Rise Up" by Andra Day. She is studying Medical Assisting at Wake Tech. The two runners-up, Ethan Haynes, took home a $1,500 scholarship, and Emily Raynor, won a $1,250 scholarship.
Dozens of Wake Tech students submitted virtual auditions, and the top 10 were selected to appear in the grand finale. Judges included Christopher Weeks, director of entrepreneurship at Wake Tech and former entertainment company manager; Carolyn Colquitt, a multi-talented pianist, composer and vocalist; and Mary Rowland, the original Wake Tech Idol director and retired Communication and Theatre instructor. The judges chose the three finalists, and the audience picked the winner. The event was emceed by Sandra Dubose, Wake Invests in Women coordinator, who is also a motivational speaker, author and jazz singer.
Hosted by the Scott Northern Wake Campus Hospitality Committee, Wake Tech Idol engages the college community in friendly competition that highlights student talent as well as fine arts courses and programs at the college. The event debuted in 2013 and returned this year for the first time since 2019 due to the global pandemic.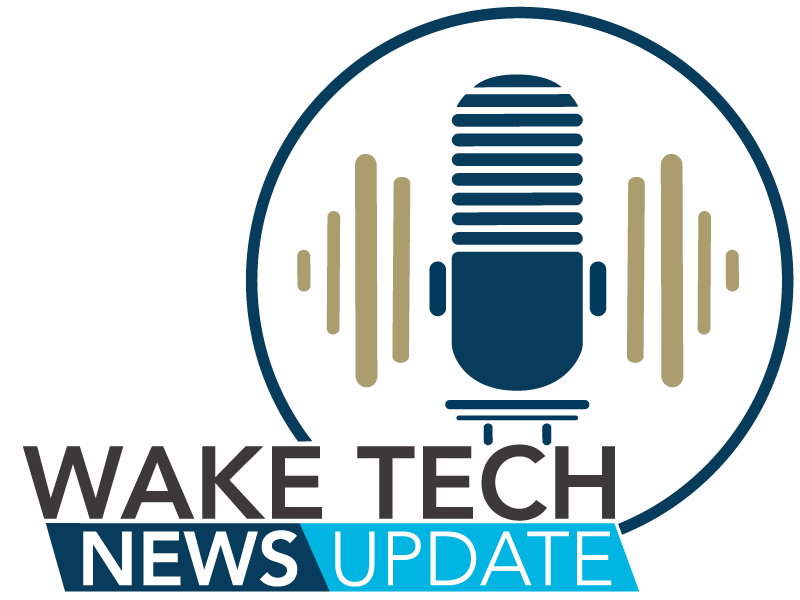 Latest News from Wake Tech