Events
College Holds Topping-Out Ceremony for First Building at Future Campus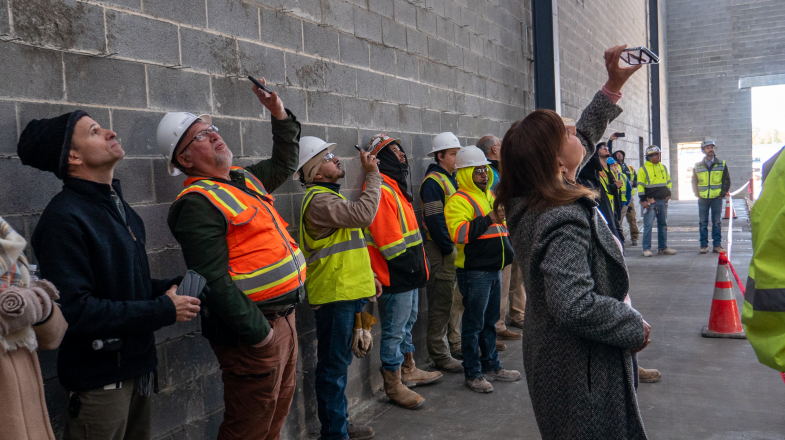 RALEIGH, N.C. (October 19, 2022) – The first education and training building on Wake Tech's technology-forward Eastern Wake Campus under construction in Wendell is a step closer to opening.
A topping-out ceremony was held today to celebrate the placement of the final beam on the Public Safety Simulation Complex.
Designed by Boomerang Design and built by Balfour Beatty, the $40 million, 76,000-square-foot facility includes a reality-based simulation center for law enforcement and first responder training, including a 4D immersive downtown street replica training village and a driver training track the size of five football fields.
Simulation environments include a K-12 classroom, a hotel, a residence and reconfigurable retail spaces. The building also features a two-story corrections pod to facilitate training scenarios for public safety and detention personnel. The facility will be the new home of Wake Tech's EMS program and a new program in Unmanned Aircraft Systems (UAS) – drones – in partnership with Elizabeth City State University.
The building is expected to serve some 2,000 students through Wake Tech's Public Safety programs.
"Public safety officers are of paramount importance and serve a vital role in our communities so it's critical that we prepare them for realistic situations," said Wake Tech President Dr. Scott Ralls. "This new building will allow the college to train law enforcement officers, EMS personnel and firefighters of the future in a model simulated training environment that will equip them to handle rapidly changing conditions."
During the ceremony, construction partners invited workers and college leaders to sign the final beam before it was hoisted into the air. Unlike most final beams, this one is decorated with honorary shields representing public safety and EMS programs at the college and will be visible inside the building.
The building is scheduled to be completed in October 2023.
Sustainability is a major focus for the 106-acre education and training site that's poised to be the college's seventh campus. Wake Tech is currently seeking Green Globes certification for buildings at the site, demonstrating leadership in applying best practices regarding energy, water and environmental efficiency. The central energy plant, expected to be complete by the end of the year, will house chillers and boilers for heating and cooling the campus. Energy savings and efficiencies will be incorporated using advanced solar technology and geothermal wells.
Construction on the General Education and Student Services Building is also underway. This building will feature classrooms and science labs, a library, an auditorium and student services spaces such as Admissions and Financial Aid.
The master plan also includes a Technology 4.0 facility, which is under design and will include networked, integrated teaching labs to support biopharmaceutical technology, intelligent automation, robotics, smart manufacturing, microelectronics and UAS operations and repair. This facility will include co-location space for East Carolina University, Elizabeth City State University and North Carolina State University and maker space for student collaboration.
Phase 1 development is supported by the $349 million bond overwhelmingly approved by Wake County voters in 2018. The next phase of development will include a fire training center with a training tower and burn tower. Future academic buildings will include STEM education, business and IT training and facilities for short-term, non-degree programs.
Wake Tech is North Carolina's largest community college, serving about 70,000 students each year. Wake Tech currently has six campuses and three training centers across Wake County.
Learn more about Wake Tech's Public Safety programs at publicsafety.waketech.edu.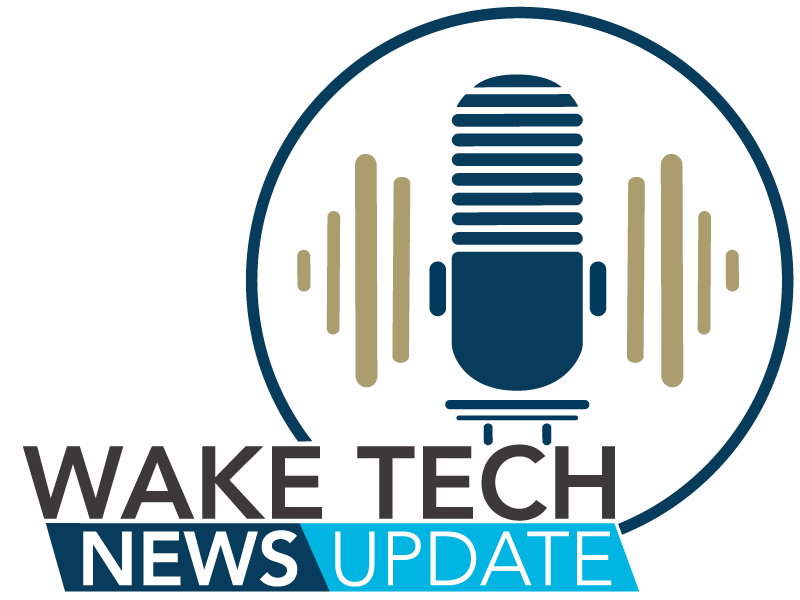 Latest News from Wake Tech