Campus Happenings
Facilities Hosts Team-Building Event with a Purpose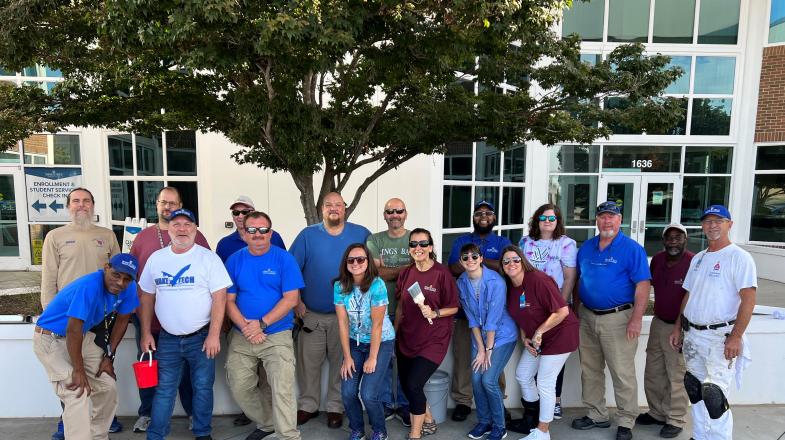 RALEIGH, N.C. (September 6, 2022) - Students returned from the Labor Day weekend to a nice surprise – a newly-painted patio at Building L on Southern Wake Campus.
Members of Wake Tech's Facilities Operations, Design and Construction, Energy and Sustainability and Transportation and Facility Management teams rolled up their sleeves last Thursday morning and, in about four hours, spruced up the patio area with fresh white paint near the entrance to the Student Services building.
Rustin McNiff, director of Facilities Operations, said the project was a team-building opportunity that brought together staff members for a fun bonding experience.
"We do a lot of team bonding activities through ice-breakers and such, but this was a way for us to team bond in a different way by enriching our community, making it brighter and prettier for students," McNiff said. "We also got to do this as a team and share a glimpse of the work we do every day as a facilities team here at Wake Tech."