Alumni
Graduate Selected for Prestigious U.S. State Department Fellowship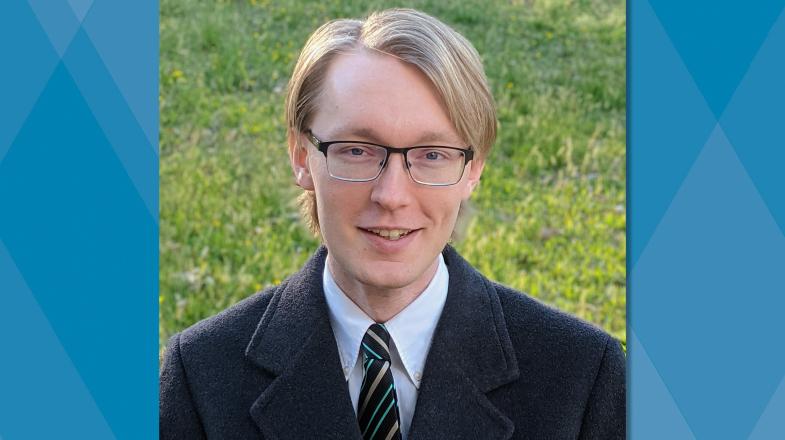 RALEIGH, N.C. (May 10, 2022) – Following a highly competitive application process, Wake Tech alumnus Chad Peterson (AAS '22) is one of 15 individuals nationwide selected by the U.S. Department of State for the notable Foreign Affairs Information Technology (FAIT) Fellowship. In this two-year fellowship program, Peterson will receive up to $75,000 in academic funding for his junior and senior years in an IT-related degree program, two summer internships, professional development and mentorship. Upon successful completion of the fellowship, he will receive an appointment in the Foreign Service as an Information Management Specialist.
Chad Peterson is the first Wake Tech alum to be selected for the FAIT Fellowship. He was born in Utah and primarily raised in the Virginia suburbs of Washington, D.C., but he calls North Carolina, where he graduated from high school, "home." He is fluent in Korean, having lived in Korea for two years while serving a mission for the Church of Jesus Christ of Latter-Day Saints and later as a participant of the Critical Languages Scholarship Program with the Department of State. Peterson graduated with his associate degree in computer programming this month, and is transferring to North Carolina A&T State University to pursue a Bachelor of Science in Information Technology.
Peterson is currently studying Mandarin and looking forward to a lifetime of traveling the world. He plays jazz trombone and sings baritone.
"With the Foreign Affairs IT Fellowship, I will be able to dedicate myself completely to my training and studies in preparation for serving my country abroad," said Peterson. "I am confident that working with the Foreign Affairs office, I will make a meaningful difference in the realization of American interests throughout the world by utilizing the ever-expanding suite of technological tools to support diplomacy for the good of America and the good of the whole world."
Funded by the State Department, this two-year fellowship program seeks to attract highly talented, qualified candidates who are pursuing an undergraduate or graduate IT-related degree and are interested in a Foreign Service career. As a path to a career as a Foreign Service Information Management Specialist (IMS), the FAIT Fellowship program provides each fellow with the following:
Up to $75,000 in academic funding over two years (junior and senior years of a bachelor's degree program or a two-year master's degree program)
Two summer internships – one at the Department of State in Washington and one at a U.S. embassy or consulate overseas
Professional development and personalized mentoring during the fellowship program
After successfully completing the FAIT Fellowship program and the Foreign Service entry requirements, Fellows receive appointments as Foreign Service Information Management Specialists and begin careers using their technology skills to support U.S. diplomacy abroad. The FAIT Fellowship aims to attract top technology talent that represents the ethnic, racial, gender, social and geographic diversity of the United States. The FAIT Fellowship encourages applications from women, minority groups historically underrepresented in the Foreign Service and those with financial need.
Of the 15 FAIT Fellows for the 2022 cohort, seven are in the graduate fellowship and eight are in the undergraduate fellowship:
Graduate Fellows and their most recent institutions:
Toni Benn, Howard University
Jacquetta Cook, University of Florida
Anass El Bekkari, Franklin University
Elton Hima, University of Maryland Global Campus
Adetokunbo Okunoye, Xavier University
Jacob Williams, Valparaiso University
Andy Wu, Lehigh University
Undergraduate Fellows and their current institutions:
Samay Chandna, Georgia Institute of Technology
Jolene Farley, Riverside City College
Conrad Finos University of Texas at San Antonio
Faith Lin, The Cooper Union for the Advancement of Science and Art
Chad Peterson, Wake Technical Community College
Kathryn Riordan, Indiana University Bloomington
Jamal Seder, University of New Orleans
Prince Uduka, Kennesaw State University
The 2023 application cycle for the FAIT Fellowship program is planned to begin in September 2022. Announcements will be posted online at faitfellowship.org and shared on social media.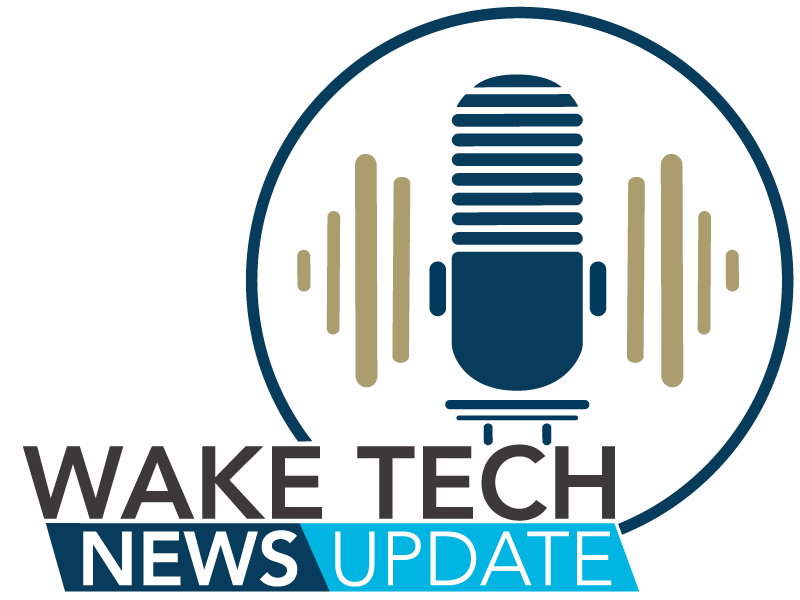 Latest News from Wake Tech