Reach and Rally Strategic Plan
It began with a SPARK! – to develop and implement a strategic plan focused on helping students complete credentials, transfer and move on to jobs with labor market value in a timely manner. Through months of research, meetings and the hiring of President Dr. Scott Ralls, Wake Tech developed our new mission and strategic road map to Reach and Rally our students.
As part of the planning process, we learned that the college needs to remain focused on equitable access, equitable outcomes and economic mobility. Using this information, we formulated detailed strategies that focus on closing equity gaps help more students complete credentials, transfer to universities and attain bachelor's degrees and jobs with living wages.
The Reach and Rally Strategic Planning Initiative converges on what is most important to Wake Tech. Using the action ideas informed by our students and created by our own departments and divisions, we drafted a strategic plan that empowers every employee to reach out and rally around our students to fulfill the mission and vision of the college.
Approved by the Board of Trustees in April 2021, the college is now engaged in implementing the plan through 2025. Major milestones are celebrated with Rally Marks.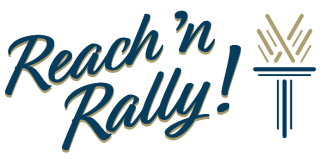 Mission
Wake Technical Community College provides equitable access to education that transforms lives through economic mobility and personal fulfillment.
Vision
We will reach students in every part of Wake County and rally around them to go as far as their dreams, talents and resilience take them.
Goals
Equitable access - Students from underrepresented groups, including minority and low-income students, are able to enter Wake Tech programs and access the support services they need to be successful.
 
Equitable outcomes - Students are successful regardless of their race, gender or socioeconomic status.
 
Learning - Students gain the knowledge, skills and abilities they need for the labor market and transfer.
 
Completion - Students complete vastly more degrees and other meaningful credentials at faster rates than in the past.
 
Transfer - More students transfer with a credential in less time than in the past and earn bachelor's degrees.
 
Labor market - Students find sustainable employment after completing a credential where they earn a living wage.
Questions?
Contact [email protected]