Around WakeTech
Wake Tech Joins National COVID-19 College Vaccine Challenge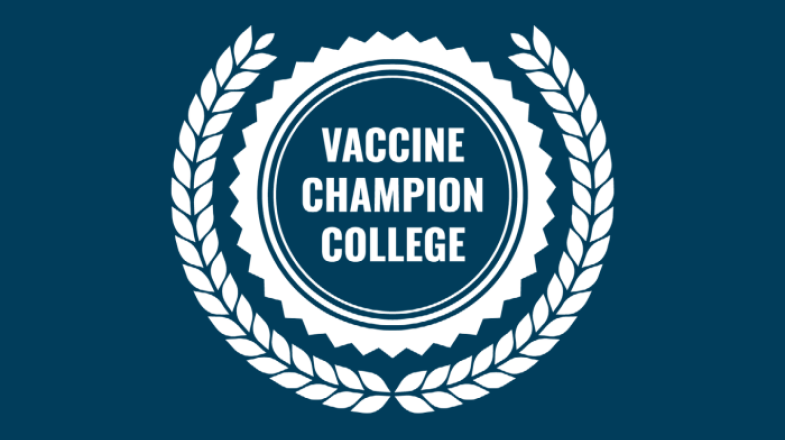 RALEIGH, N.C. (June 3, 2021) – Wake Tech is proud to be a Vaccine Champion College and participate in the White House and the U.S. Department of Education's COVID-19 College Vaccine Challenge.
In an effort to end the pandemic, the Challenge is part of a national vaccination "Month of Action" from June 4 to July 4 announced yesterday by President Joe Biden. The goal of the campaign is 70% of adults having at least one vaccine dose by Independence Day.
"Everyone plays a role in helping end this pandemic and Wake Tech is committed to doing our part," said Wake Tech President Dr. Scott Ralls. "Ending the pandemic will save lives and also help us return to normalcy."
As a Vaccine Champion College, Wake Tech is committed to taking three key actions to help get our campus vaccinated:
Engage every student, staff, and faculty member. Make sure every member of our campus community knows they are eligible for vaccine and has resources to find one.
Organize our college community. Lead the way by identifying champions for vaccine efforts across campus and implementing a plan to get as many members of our college community vaccinated as possible.
Deliver vaccine access for all. Meet our community where it is: bring vaccines on-site, and make it easy for students, staff and faculty to get vaccinated sites nearby them this summer.
Wake Tech continues to host a walk-in vaccination clinic in the gym on the Southern Wake Campus through the month of June. For more information, visit starmed.care. The college is also exploring ways to host pop-up clinics at various campuses in the future.