Academics
College Launches Paralegal Degree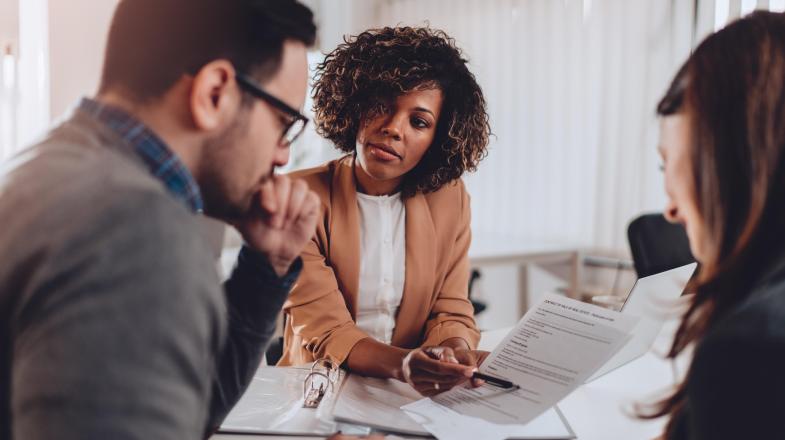 RALEIGH, N.C. (May 23, 2022) – Wake Tech is starting a new degree program this fall to fuel the pipeline of talented paralegals for legal services employers in Wake County.
Paralegals are in high demand, and labor market statistics predict the number of paralegal positions will continue to grow by some 15 percent over the next decade. In the last year, there were more than 2,700 job openings for paralegals in Wake County.
Paralegals perform routine legal tasks, provide clerical support and assist with substantive legal work under the supervision of an attorney. Course work in Wake Tech's Associate in Applied Science (AAS) degree in Paralegal Technology includes substantive and procedural legal knowledge in the areas of civil litigation, legal research and writing, real estate, family law, wills, estates, trusts and commercial law. Graduates are trained to assist attorneys in probate work, investigations, public records search, drafting and filing legal documents, research and office management. Classes are offered in hybrid and online formats.
Employment opportunities are available in private law firms, state and federal governmental agencies and court systems, banks, insurance agencies and other business organizations. In Wake County, paralegals earn a median salary of $50,940, according to Burning Glass Technologies. They are generally well read, are attentive to detail and have strong writing and organizational skills.
"It's a very versatile degree and prepares graduates to work in a variety of legal environments," says Catherine Lassiter, Wake Tech dean of Business and Public Services Technologies. "A paralegal is an excellent career choice that gives graduates the knowledge and skills they need to find employment within an in-demand profession that leads to a living wage."
In addition to the degree, Wake Tech plans to offer a three-semester post-baccalaureate diploma in Paralegal Technology for students who already have an undergraduate degree starting in fall 2023. "This option is intended to meet the needs of individuals who are upskilling and increase their employability in the legal community," Lassiter said.
The program has been designed to be a qualified paralegal program under the North Carolina State Bar certification guidelines so that, upon successful completion of the AAS degree, graduates may take the North Carolina Certified Paralegal exam.
Jahely Guevara, a current Wake Tech student who plans to enroll in the new paralegal program this fall, said she was excited to learn the college is adding the program.
"When I first started researching degrees at Wake Tech, paralegal was one program I was interested in. I really hope to continue my education at a four-year college and then pursue my law degree. I think a degree in paralegal is a good place for me to start to get a good foundation."
Interested in becoming a paralegal? Learn more at waketech.edu/paralegal or email [email protected].